By
Phil
- 7 January 2014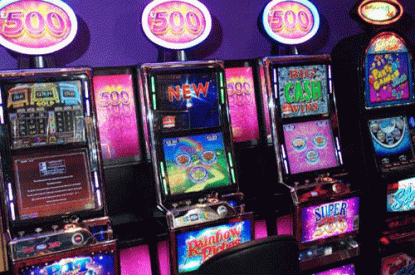 Gamestec, part of the Astra Gaming Group, the wholly owned UK subsidiary of Austrian Gaming Industries GmbH, part of the Novomatic Group, and the largest gaming and amusement machine operator in the UK, has joined VAT Club Jacques Borel in its campaign to reduce the level of VAT in the hospitality sector to five per cent on drink and food.
Jacques Borel said: "I am delighted that Gamestec has joined VAT Club JB. It has a large presence in the pub sector and understands the benefits that a reduction in VAT to five per cent will bring to pub companies and individual licensees. Their inclusion within the VAT Club strengthens our position and highlights the importance of the campaign."
Gamestec Commercial Director Peter Davies said: "This is a vital campaign for the pub sector as well as the wider leisure and hospitality sector and we are pleased to support its aims. The current VAT regime is inequitable and compromises pubs' earning potential across the board, from wet sales through to machine revenue."
At present all food and drink in pubs is subject to 20 per cent VAT, compared to supermarkets which benefit from a zero VAT rate. The campaign by VAT Club JB aims to reduce VAT in pubs to five per cent, which it believes will result in more investment and jobs in the sector.
Jacques Borel has already achieved VAT cuts in a number of European countries, including France, Germany, Belgium and Finland.