By
Phil
- 9 January 2018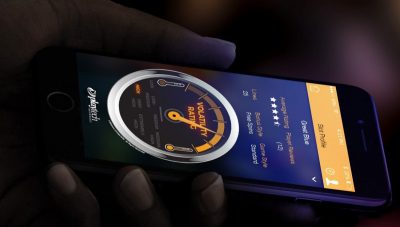 Genting Casinos has made a market leading commitment in partnering with SlotGuru, the player education app for slots.
For the next three months, Genting Casinos will actively promote SlotGuru directly throughout their slot machine estate as they help better educate their players and help enhance their Responsible Gambling initiatives.
Until March 2018, Genting Casinos will promote SlotGuru throughout all of its 39 casinos in the UK.
"We've recently deployed SlotGuru in a number of our sites and have seen the benefit it brings our players. As a tool to educate slots players, SlotGuru is unique and highly effective," said Mark Sergeant, Managing Director at Genting Casinos. "By promoting this free service directly on our slots, we can assist our players at the point when they need this information most."
"Our commitment to Responsible Gambling is a core principal at Genting Casinos and SlotGuru is a great and innovative way for us ensure our players are having a safe and enjoyable time." Sergeant added. "We are very proud to be able to offer such a beneficial service to all our guests and help drive adoption across the UK market."
SlotGuru is a multi-functional mobile application that takes the guesswork out of playing slots. It provides players with key information on slot games, including volatility, so they can be confident of having more tailored gaming experiences.
"We are delighted that Genting Casinos have made this commitment to their players and taken an innovative approach in helping them find out about the SlotGuru service," commented Stuart Armstrong, Founder and Director at SlotGuru. "The ability for players to access this crucial information at any time, on their mobile device, will provide significant benefits to all Genting slot players across the UK."
SlotGuru is available free from both the Apple and Google Play app stores. Operators wishing to actively promote SlotGuru to their players can request marketing assets and support directly from SlotGuru.