By
Phil
- 11 December 2017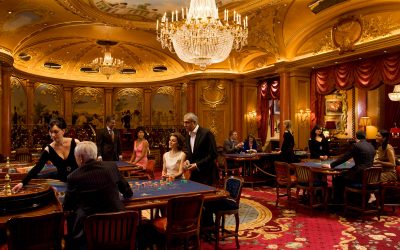 The Ritz Club in London's Piccadilly is believed to be on the market for a price of £200m.
Its owners the Barclay brothers, Sir David and Sir Frederick, have appointed gaming advisory boutique Oakvale Capital to oversee the sale process. The casino is believed to have attracted interest from potential suitors in the Far East.
The Ritz Club, which operates in the basement of the hotel with the same name, made a pre-tax profit of £8.9m in 2016 having generated GGR of £33m. The Barclay brothers bought The Ritz complex in 1995, leasing the casino to London Clubs International in 1998.
The news of a potential sale comes just months after Landing International Development sold Les Ambassadeurs Casino in Mayfair to Hong Kong businessman and Birmingham City Football Club Chairman Paul Suen Cho Hung for £240m.
Related Stories