By
Phil
- 15 August 2014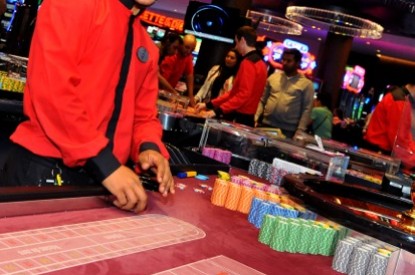 The Casino MK saw five customers scoop a combined jackpot total of £74,746.89 last month at the UK's second Super Casino.
With another double Jackpot win this month, one lucky MK customer went home with £19,038.41, followed by a jackpot of £19,605.25, just over 2 weeks later, scooping a massive £38,640.66 in less than 3 weeks!
"July saw an impressive number of Jackpot wins" said Group Operations Director Austin Graham. "The wins come at an exciting time for The Casino MK as we look forward to our first birthday in September and with the re-launch of our innovative Aspire loyalty scheme at the end of July."
The new Aspire Xtra loyalty card at The Casino MK offers customers instant rewards, in place of the traditional two-staged points to voucher based systems offered by other UK casinos.
All customers have to do to take advantage of this exciting new offer is visit The Casino MK and either exchange their existing card or sign up for a new Aspire Xtra card. As an additional incentive to trade in your old card, all new Aspire cards come with £5 worth of free play.