By
Phil
- 26 August 2015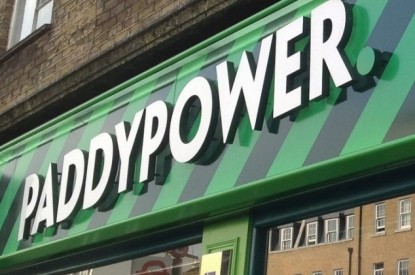 Online gambling rivals Betfair and Paddy Power have reached agreement on a £5bn merger, creating one of the world's largest public online betting and gaming companies with revenues of over £1.1bn in their last financial years.
The two are still in discussion over the deal but are confident of reaching a successful conclusion. The combined group's scale and capabilities would leave it better placed to compete in existing and new markets. Both brands would be used in Europe utilising the distinctive and complementary brands of Betfair and Paddy Power with a complementary online business.
A statement read: "The Boards of Paddy Power and Betfair are pleased to announce that they have reached an agreement in principle on the key terms of a Possible Merger of Paddy Power and Betfair to create Paddy Power Betfair plc. The Possible Merger would create one of the world's largest public online betting and gaming companies by revenue with enlarged scale, capability and distinctive and complementary brands. The combination has compelling strategic logic and represents an attractive opportunity for both companies to enhance their position in online betting and gaming and to deliver synergies, customer benefits and shareholder value."
The deal would see Paddy Power shareholders would own 52 per cent and Betfair shareholders would own 48 per cent of the issued and to be issued share capital of the Combined Group whilst Paddy Power shareholders would receive a special dividend of €80m.
Breon Corcoran, CEO of Betfair, but who has worked for both companies, would become CEO of the Combined Group. He said: "These are two businesses that are performing at a very high calibre and we will have a market-leading position in the UK, Europe, Ireland and Australia. We are paying a slight premium but I regard this as a merger of equals. We have known each other a long time. I used to wear a green jacket. We have been speaking intensely over the summer. Betfair is the leading exchange business in sports betting and that technology is something Paddy Power does not have. We have a retail and mass market business and we have an Australian business that they do not have. If you look at the strategic rationale, synergies are not the first thing."
Eleswhere Gary McGann, Chairman of Paddy Power, would become Chairman of the Board of the Combined Group.. Andy McCue, CEO of Paddy Power would become COO and an Executive Director of the Combined Group. Alex Gersh, CFO of Betfair, would become CFO and an Executive Director of the Combined Group. The Board of Directors of the Combined Group would also comprise other non-executive directors nominated equally from each of Paddy Power and Betfair.
The combined company stated: "The structure of the Possible Merger is being finalised with a view to maximising benefits to shareholders and other stakeholders, and it is expected that the combined group will maintain a significant presence in Ireland and in the UK."
The statement added: "Discussions remain ongoing regarding the other terms of the Possible Merger. The terms of the Possible Merger remain conditional on, inter alia, completion of due diligence and the parties reserve the right to waive these conditions and, with the agreement of the other party, to vary the form of consideration and/or make an offer on different terms. While there can be no certainty that any transaction will occur, Paddy Power and Betfair expect to provide a further update over the coming weeks."
Jonathan Buxton, Partner and Head of Consumer at Cavendish Corporate Finance, commented: "Paddy Power's proposed merger with Betfair is the latest in a wave of consolidation sweeping the gambling industry. Tighter overheads is one key factor behind the M&A drive, but increasing regulation is too. Despite the gambling industry contributing over £2bn annually to UK GDP, it has never been viewed very favourably by Parliament and regulatory bodies have been keen to clamp down partly because many big bookmakers have located themselves offshore to reduce their tax burden. Securing economies of scale and cost savings through consolidation is one way the industry is trying to cope with the significant pressures it is under. Odds are high that the formation of 'Betty Power' won't be the last sizeable deal in the sector."
Peel Hunt Analyst Nick Batram, added: "This merger is about two of the gaming industry's strongest players, with a familiar philosophy, getting together to create something of even greater scale and depth. In terms of execution risk, this looks pretty small given Breon's long and successful tenure at Paddy Power."
The deal would mark yet another merger and acquisition in the gambling sector, following last month's tie up between Ladbrokes and Gala Coral and the ongoing battle for Bwin.party Digital Entertainment who is anted by both 888 and GVC Holdings.