By
Phil
- 26 November 2021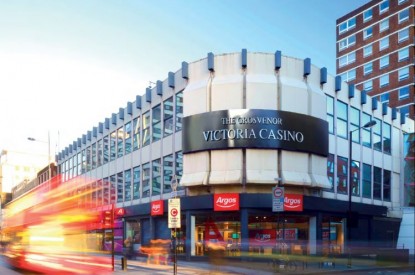 Rank Group, operator of the Grosvenor Casinos and Mecca Bingo brands in the UK, will receive a refund of £77.5m ($104.04m) from Her Majesty's Revenue and Customs (HMRC), the British tax authority, over value-added taxes paid on slot machine revenue between 2006 and 2013.
Other betting companies are expecting a windfall as a result of the ruling.
Rank said the money will be used to strengthen its balance sheet and to fund its transformation program.
Interest racked up on the claim is expected to amount to £5.5m.
The tax authority opted not to appeal the ruling on value-added tax passed down by the First-tier Tribunal regarding VAT on slot machine income in the period from April 2006 to January 2013. The tribunal had agreed to a 60-day extension to allow HMRC and Rank to agree on the exact size of the claim.
The ruling found that betting companies should not have paid VAT on a wide range of slot machines because they were similar in nature to VAT-exempt gambling devices such as casino roulette wheels and games found on online gambling sites.