By
Phil
- 27 May 2014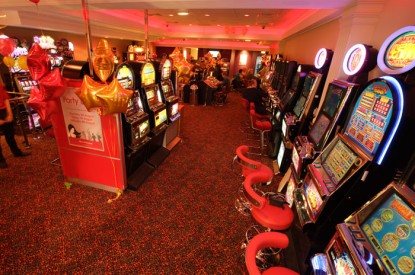 Talarius, the UK's largest operator of Adult Gaming Centres, is pleased to announce that it is expanding its workforce with the creation of up to 40 new roles in 2014.
The recruitment drive forms part of Talarius' 'People Agenda', a programme of initiatives to ensure that it develops and maintains the best possible team to support the company's growth over the long term.
Ranging from service assistant to senior management level, the new positions will span across different areas of the business, and will be based in venues all over the country. The recruitment process will be overseen by Liam Dolan-Barr, who was appointed as Human Resources Director earlier this year and is tasked with implementing and evolving Talarius' 'People Agenda'.
The expansion, along with a number of staff engagement initiatives, will build on Talarius' wider growth strategy to increase its market share by ensuring Quicksilver, Silvers and Winners venues are welcoming more customers through their doors. The benefits of this strategy is already bearing fruit as demonstrated by the 34 per cent growth in revenue reported in the company's half year results in February.
In addition, the company launched its Venue Development Training Programme in late 2013, a programme which gives all venue staff the skills and knowledge they need to be the best in the industry and enhance the overall operations of the business.
Peter Harvey, Chief Executive of Talarius, said: "This recruitment drive will help support the continued growth of the company following a sustained period of success at Talarius. With the popularity of our venues increasing, it is essential to have the right calibre of people in the right positions throughout the business. As we continue to grow and expand, I have no doubt that the additional skills brought through the recruitment of new staff will only add to our level of expertise and experience."