By
Phil
- 22 October 2013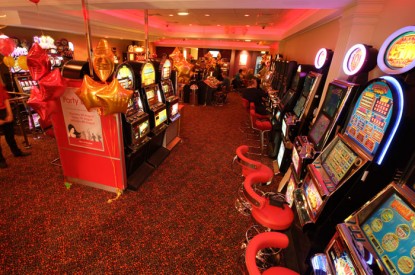 Talarius, the UK's largest operator of Adult Gaming Centres, has launched its new Venue Development Training Programme for all Venue staff, giving them the skills and knowledge they need to be the best in the industry and enhance the overall operations of the business.
Led by Mandi Cave, HR Manager at Talarius, the new learning and development programmes, which have been formed over the last year, are being launched to venue managers and their teams across the country over the next six weeks. The various training modules will cover different aspects of the business including sales and marketing, finance, management, customer service, social responsibility and security.
As part of the Learning and Development investment, Talarius has recruited two dedicated Management Trainers, Charlene Neale and Renee Williams, who both have extensive experience of Learning and Development in the gaming industry. Their roles will be to support the learning and development programme, create the best possible working conditions for staff and maintain the company's commitment to the continuous improvement of its employees.
The new programme is further strengthened by Talarius' accredited Management 1st programme in partnership with People 1st, the award winning professional training company. The Management 1st will be available to all Managers within the business including the Business Development Managers and Managers from the Support Centre and Service Teams.
The Learning and Development programme is part of Talarius' wider growth strategy, announced at the company's annual meeting in September, to increase its market share by ensuring Quicksilver, Silvers and Winners venues are welcoming more customers through their doors. The launch of the training initiative continues the strong momentum following the Company's excellent full year results which demonstrated the significant progress achieved over the last year.
Peter Harvey, Chief Executive of Talarius, said: "We are delighted to launch this extensive and diverse training scheme which will help lay the foundation for the continued long term growth of the business. We know the value and importance of our staff and the abundance of talent they bring to Talarius.  Whether it is the engineers maintaining our machines or the venue managers who keep our customers happy, they are the foundation of this business and with this training scheme we are equipping them with the skills they need to help the business grow."
Related Stories