By
Phil
- 11 December 2017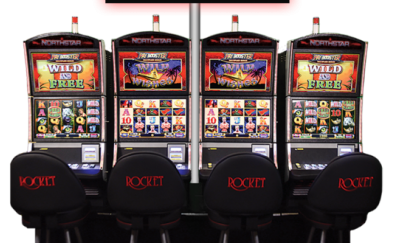 AGS has acquired an installed base of approximately 1,600 Class II gaming machines across the United States that were operated by Rocket Gaming Systems.
This all-cash asset purchase expands AGS's already extensive Class II footprint and will position the Company for further growth in the Class II market with its industry-leading slot content and platforms — entertaining even more players. The transaction, which closed on December 6, is immediately accretive to AGS' earnings and cash flow.
AGS Chief Executive Officer David Lopez said: "We are excited about this transaction, which further solidifies our leadership in the Class II space and expands our Class II footprint by approximately 1,600 units in key markets such as California, Oklahoma, Montana, Washington and Texas. By so significantly growing our Class II footprint, we are also reinforcing our commitment to the Class II business while accelerating our yield-management strategy to partner with casino operators to upgrade their platforms and content over the next several years."
With the newly acquired assets, the company's installed base of recurring revenue gaming machines grows to approximately 23,600 units. The Class II portfolio from Rocket includes wide-area progressive and standalone video and spinning-reel games and platforms, including the player-favourite Gold Series, a suite of games that feature a $1 million+ progressive prize and is the longest-standing million dollar wide-area progressive on tribal casino floors.
AGS will leverage its extensive customer service network across the U.S. to ensure that Rocket's customers receive exceptional responsiveness and consistency in service levels.