By
Phil
- 7 July 2015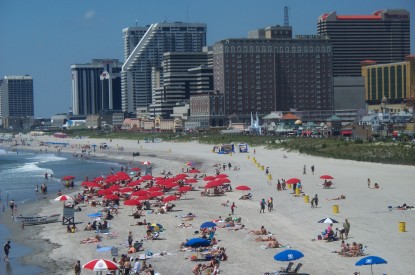 Atlantic City's remaining casinos are taking a stand against legislation that would see a new tier of boutique casinos coming to 'an already saturated market' and generating even more competition.
The Casino Association of New Jersey said that the two proposed 'boutique' casinos would generate extra competition in a market suffering from competition in neighbouring states that has already forced Atlantic Club, Showboat, Revel and Trump Plaza to close.
"In view of these circumstances, the city clearly does not need any more gaming product," the association said in a statement. "Changing the rules that have been in place for close to four decades in order to add additional gaming inventory to an already saturated market would be harmful and, quite frankly, counterproductive to Atlantic City's overall revitalisation efforts."
The Senate has changed proposals taking out the need for at least one of the micro-casinos to expand from 200 to 500 hotel rooms. The new legislation allows existing hotels to transform themselves into boutique casinos.