By
Phil
- 20 March 2017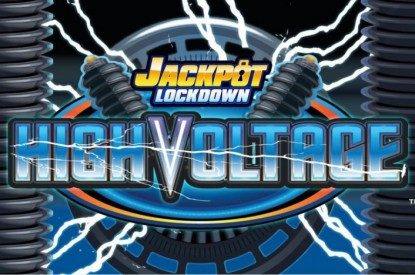 Everi Holdings has announced the launch of its Jackpot Lockdown Wide-Area Progressive (WAP) link developed exclusively for Class II markets.
Jackpot Lockdown, Everi's first-ever WAP product, went live recently at four casinos in Oklahoma featuring two of the Company's most popular three-reel mechanical game themes, Mega Meltdown and High Voltage. The new Class II WAP link and game themes are expected to debut in additional casinos in Oklahoma, Texas, California, Arizona and Wisconsin over the next several months.
Jackpot Lockdown has a base jackpot amount of $100,000 and combines the popular Mega Meltdown and High Voltage games with a large linked progressive platform and unique math model to heighten player excitement and engagement. Jackpot Lockdown also features the Company's recently introduced Foundation sign, a visually stimulating 65-inch sign package with LCD monitors that amplifies the celebration of a big win.
Executive Vice President and Games Business Leader, Dean Ehrlich, said: "The launch of our first proprietary WAP link is a significant step towards further positioning our Games business as a premiere electronic gaming machine supplier of choice. Our game design and engineering teams have created an innovative WAP solution with an expected jackpot hit rate that is sure to keep players engaged with the chance to feel the excitement of a large progressive jackpot win. Importantly, by launching Jackpot Lockdown for our Class II customers, we are helping them to address unmet player demand for these exciting large jackpot opportunities. We expect to expand into additional Oklahoma casinos and other Class II markets in the coming months.
"To support our customers with the launch of Jackpot Lockdown we are commencing a comprehensive marketing program which includes in-casino promotions, celebrations of large jackpot wins, and social media awareness campaigns. Jackpot Lockdown provides Everi with a unique opportunity to fortify and grow our commitment to support Class II casino operators while establishing a new product line that we expect will help us grow our gaming operations business. The launch later this year of our Class II WAP games featuring licensed content will further support our growth initiatives."