By
Phil
- 25 May 2017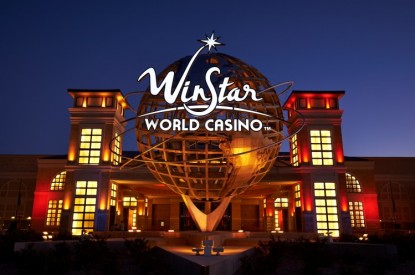 GAN, an award-winning developer and supplier of enterprise-level B2B Internet gaming software, services and online gaming content in the United States, today announces the launch of the highly anticipated Simulated Gaming website and supporting mobile apps for WinStar World Casino and Resort in Thackerville, Oklahoma.
WinStar is a major gaming destination for residents of Oklahoma and Northern Texas offering nearly 7,500 electronic games and 145 tables games, making WinStar's property one of the largest casinos in the world. This partnership was previously announced by GAN on August 12, 2016.
Following an extensive diligence process, GAN was selected for their deep capabilities in providing social gaming experiences from a singular technology platform together with the ability to deliver a custom-designed website/App wholly integrated into their on-property loyalty program and Scientific Games' ACSC casino management system. This major commercial launch reinforces GAN's US market position as the leading B2B enterprise software solution provider to 'bricks and mortar' US casino operators looking to move online with an Internet gaming-as-entertainment solution custom-designed to align with their property's brand and fully integrated with their rewards program.
WinStar is GAN's fourth major Native American casino operator client in the United States to launch Simulated Gaming online in the US and GAN's12th live US casino client operating Simulated Gaming online since launch in January 2014.
Dermot Smurfit, CEO of GAN commented:"We are enormously privileged to bring one of America's largest and most vibrant casino properties online with our Simulated Gaming solution. WinStar World Casino is the largest casino in the World and we anticipate their massive audience of patrons will engage heavily with Simulated Gaming. On behalf of the entire team at GAN, we would like to extend our thanks to the Client for offering GAN the opportunity to bring Simulated Gaming to their regional gaming market. This contract is expected to deliver material revenue and earnings to GAN throughout the remainder of 2017."
Wayne McCormick, WinStar World Casino and Resort general manager commented: "GAN was selected for their breadth of experience in enabling casino properties to provide a free-to-play online gaming experience and their commitment to integrating our highly-regarded on-property rewards program into this user experience. Equipped with GAN's Simulated Gaming, WinStar World Casino and Resort will continue to introduce our casino experience – both online and on-property – to a nationwide audience of casino game players."