By
Phil
- 20 October 2017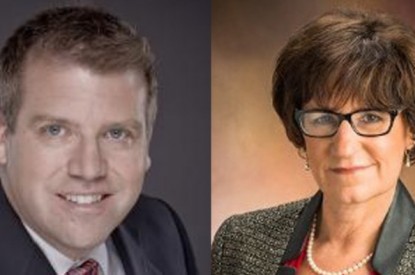 The International Association of Gaming Advisors (IAGA) has named Laura McAllister Cox, Vice President of Regulatory Compliance and Legal Counsel, Rush Street Gaming, as its new President and John McManus, Executive Vice President, General Counsel and Secretary, MGM Resorts International, as its Vice President.
IAGA also named John Hagan, Partner, Harris Hagan, as its Secretary and Luke Orchard, Senior Vice President & Chief Compliance and Risk Management Officer, IGT, as its Treasurer.
IAGA also announced that its members voted to appoint the following individuals to its Board of Trustees, effective immediately:
Mark A. Clayton, Shareholder and Global Gaming Practice Co-Chair, Greenberg Traurig
Christopher Grippa, Partner, Ernst & Young
Mark Hemmerle, Vice President of Legal & Compliance, Vantiv Entertainment Solutions
Jeremy P. Kleiman, Member, Saiber
Rui Pinto Proença, Partner, MdME
As per the Association's Bylaws, each new Trustee was appointed to a three year term and is eligible for one (1) three year second term.
President-elect Cox commented: "I am pleased to welcome our five distinguished new Trustees to IAGA's Board, as each of them brings a wealth of global gaming industry experience and expertise to our governing body. I am confident that each of them will do their part to help IAGA continue its mission to support the industry's executives with exceptional education combined with networking opportunities. Additionally, on behalf of IAGA's current officers, Trustees and Counselors, I would also like to thank outgoing President Michael Cohen for his leadership and dedication this year, as during Michael's presidency our membership grew to its highest level to date and held its best-attended International Gaming Summit as well. I look forward to taking the reigns from Michael on November 1 and continuing to build on the initiatives and accomplishments he and his predecessors have put in place."
IAGA also announced that it will open hotel and conference registration shortly for the 2018 International Gaming Summit May 14 through 16, 2018 at the Four Seasons Hotel in Macao, China. Held in conjunction with the annual Global Gaming Expo Asia (G2E Asia) trade show and conference, the 2018 International Gaming Summit will include one-day workshops on responsible gaming, financial crime, as well as a workshop specifically focused on global regulatory issues and initiatives.