By
Phil
- 17 April 2014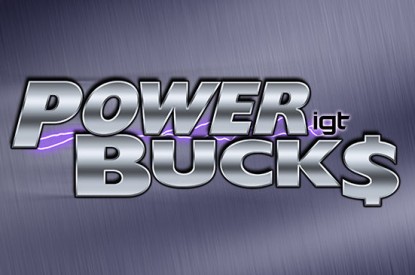 International Game Technology has continued its legacy of 'industry-firsts' after successfully connecting casino properties in New Jersey and casino properties in Deadwood, South Dakota in the industry's first-ever, commercial inter-jurisdictional Wide Area Progressive – Powerbucks.
Powerbucks is an 'add on' to fan-favourite titles that links progressive pools between participating jurisdictions. Designed to award life-changing jackpots at any bet level, Powerbucks is poised to create more winners, more frequently.
Joe Sigrist, IGT VP of Product Management and Global Product Development, said: "Linking the Deadwood, South Dakota properties and New Jersey properties with Powerbucks is an exciting occasion for IGT. Bringing industry-first innovation and truly transformative gaming experiences to the players who crave it, is at the core of what IGT does. The company looks forward to the expansion of Powerbucks and creating jackpot mania like never before."
Powerbucks machines at properties in Deadwood are linked up with Caesars Entertainment and Boyd Gaming properties in New Jersey. Both Caesars Entertainment and Boyd Gaming have agreed to add their Nevada-based properties to the Powerbucks link, upon receipt of regulatory approvals.
IGT has pioneered similar links for Lottery markets with IGT's MegaHits and for tribal properties with the Native American Progressive System (NAPS), but the launch of Powerbucks marks the industry's first multi-state progressive jackpot link in the commercial space.