By
Phil
- 17 January 2018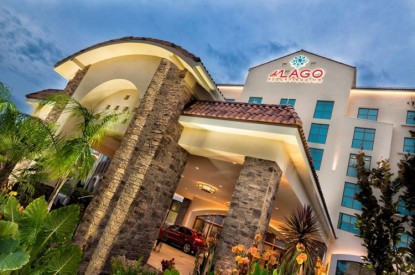 Having struggled in its first 11 months to generate the GGR anticipated, the US$440m del Lago Resort & Casino in Upstate New York has seen Moody's Investors Service slash its credit rating.
With the likelihood now that the property will be $100m short of its estimated first year of earnings, Moody's has downgraded from 'stable to 'negative.'
Moody's Keith Foley said: "Despite the fact that del Lago Resort Casino opened on time and on budget and has substantially grown total gaming revenues generated in its primary market area, the property's revenue ramp-up is well below Moody's expectations. Without a substantial improvement in revenue, del Lago will not be able to achieve a level of performance that can support its existing debt capital structure."
Del Lago opened on February 1, 2017 with nearly 2,000 slot machines and 100 table games. Its owners had predicted first-year gaming revenue of US$250m.