By
Phil
- 10 March 2014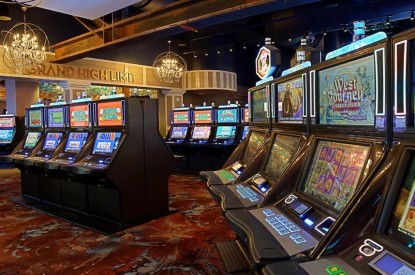 Software supplier NEWave has installed several modules of its award-winning myCompliance Manager software at the Downtown Grand in Las Vegas.
The Downtown Grand, operated by Fifth Street Gaming, LLC, is now protected against non-compliance and fines by NEWave's superior Title 31, OFAC and TINCheck software modules.
NEWave is the dominant compliance software provider in the Las Vegas area. With the Downtown Grand, NEWave serves more than 55 clients in the area and more than 300 nationwide.
Downtown Grand Director of Casino Accounting Bill Hartwell said, "We wanted to work with a company who could provide us a total software solution that would ensure we met the very highest levels of compliance. We found that in NEWave, and we have been extremely pleased with the product ever since its installation."
"We are thrilled to be a part of this new high-profile property in the historic and growing Downtown Las Vegas," NEWave Senior Vice President of Sales Clair Rogers said. "Pressure from regulators continues to mount for casinos to increase their levels of compliance with anti-money laundering and similar regulations, and we are confident in our software's abilities to meet and exceed those levels."
NEWave's Title 31 Manager completes, files and archives forms required to comply with FinCEN Title 31 money
laundering requirements. OFAC Watch List provides real-time notification that a patron could be on a variety of watch lists, including OFAC, SDN and PEP. TINCheck is an on-demand feature that quickly validates address and tax ID information against USPS and IRS databases and reduces B-Notice fines.
Related Stories