By
Phil
- 16 January 2018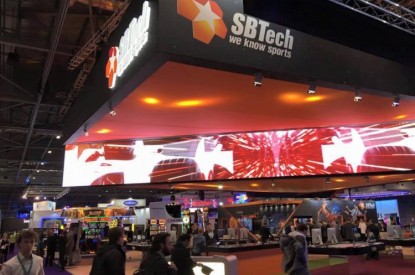 SBTech has launched a strategic relationship with GAN, a major B2B supplier of internet gaming enterprise software-as-a-service solutions to the US land-based casino industry.
The sports betting provider will now supply real money sports betting services to GAN's diverse portfolio of US casino operator clients.
SBTech's sports betting solution will be integrated with GAN's GameSTACK™ enterprise software platform and delivered to players through both online and retail channels. GAN's clients in the US represent more than 70 casino properties from coast to coast, generating annual revenues in excess of US$8bn in land-based casino gaming.
The partnership places both SBTech and GAN in a strong position in the event that the Supreme Court of the United States ("SCOTUS") overturns or otherwise modifies the current federal prohibition on sports betting, enshrined in the Professional and Amateur Sports Protection Act 1992 ("PASPA"), following the sports betting hearing (NCAA v. Christie) headed up by the state of New Jersey on December 4.
Richard Carter, CEO of SBTech, commented: "GAN is a licensed, trusted partner to more than a dozen US casino operators, and is equipped with unique intellectual property and a proven track record in delivering and growing internet gaming businesses in the United States. This partnership is a logical step for SBTECH and allows the company to rapidly introduce its sports betting technology and services to a wide range of US casinos with a view to being the first provider to settle a US sports bet online and on-property in States such as New Jersey and Pennsylvania, in close collaboration with GAN."
Dermot Smurfit, CEO of GAN, added: "GAN has been asked by several Clients to review, procure and support the delivery of a sports betting solution both online and in the on-property retail channel in the event PASPA is overturned. We have conducted a lengthy diligence process in Europe to identify a preferred sports betting partner based on their technical capability, US licensing suitability, ability to integrate seamlessly with GAN's enterprise software platform and the sophistication of their managed sports services. We are delighted to announce this strategic relationship with SBTech."
In the event PASPA is overturned by SCOTUS in H1 2018, the US market opportunity for retail, online and mobile sports betting deployed on-property and online is expected to exceed US$6bn by 2023 (source: Eilers & Krejcik Gaming, LLC November 2017).