By
Phil
- 24 February 2021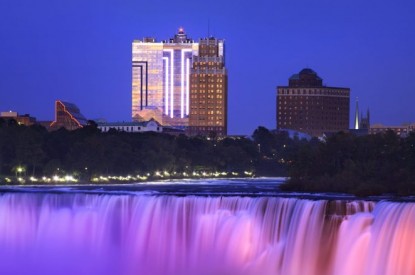 The Seneca Nation, operators of Seneca Niagara, Seneca Allegany and Seneca Buffalo Creek in New York, has been told by the Federal Appeals Court that it must pay US$435m owed to the New York state.
After several appeals and court hearings, New York Governor Cuomo said it was time for the tribe to pay up.
"We have a decision in the ongoing trial," Governor Cuomo said. "The US second circuit court of appeals again affirmed the need for the Seneca Nation to fulfill their obligations and pay what they owe in exchange for those gaming rights. The court's decision was clear, and after years of delay, multiple appeals, and multiple court losses it is high time the Seneca Nation follows the law and pays what they owe, and it is significant funding, especially for the communities involved, as well as the State."
Budget Director Robert Mujica added: "It's about $435m that is owed to-date and is almost over $100m of that is for local governments. The biggest counties in Buffalo, Niagara Falls, Salamanca, Monroe and Erie County, but there are over a dozen local governments, county governments, and cities that get direct payments so it's $435 overall and $150 million directly to local governments, and the rest of the money goes to, mostly, education.
The Court ruled: "The Seneca Nation of Indians argues that the arbitration panel majority manifestly disregarded the Indian Gaming Regulatory Act and the district court erred in confirming the award. Alternatively, the Nation argues that the district court erred in declining to refer the issues raised to the Department of the Interior pursuant to the primary jurisdiction doctrine. We agree with the district court that the dispute was a question of contractual interpretation reserved to the arbitral panel and referral was not necessary. Therefore, we AFFIRM the judgment of the district court."
City of Buffalo Mayor Byron Brown said: "The City of Buffalo is pleased that the Second Circuit Court of Appeals has upheld the Decision of the United States District Court for the Western District of New York and found that the Seneca Nation is bound by the process it agreed to and to make the payments it committed to make to the State of New York – a significant portion of which are earmarked for the City of Buffalo. Thankfully, due to our favorable fiscal position going into this pandemic, brought about by years of responsible budgeting, we were able to weather the storm of this revenue owed being delayed, while we've enhanced services to keep our community safe and our workforce employed during this historically difficult time."
The Seneca Nation of Indians said it was 'reviewing the decision and discussing all of our options at this time.'