By
Phil
- 20 July 2017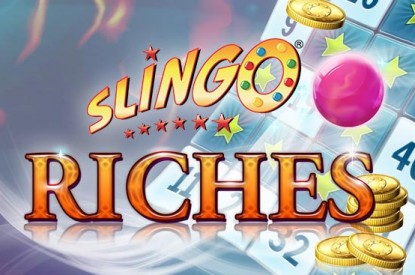 Slingo is New Jersey's Game. It was invented in New Jersey; Played for cash for the first time in New Jersey's brick and mortar casinos.
Now, for the first time ever, SugarHouse Online Casino is proud to introduce the iconic Slingo game to the state's online casino market! PlaySugarHouse.com is the only place online in New Jersey to play Slingo games for real money. The first two Slingo games launched are–Slingo Riches and Slingo Extreme soon to be followed by some exciting new versions.
"Slingo has been a fan favorite in the New Jersey game market for more than two decades, and we're excited to bring Slingo to a whole new online audience," said Richard Schwartz, President of Rush Street Interactive. "On PlaySugarHouse.com for the first time ever, Slingo fans can play Slingo games from their own home or actually anywhere in New Jersey, have loads of fun, and win real cash."
The first Slingo game was created in 1995 by Sal Falciglia Sr. in the basement of his Ridgewood, N.J. home. Today, more than two decades later, Slingo is played by over 55 million people across the world on scratch lottery tickets, casino slots, mobile, social and other platforms. Slingo Riches, and the other Slingo games online developed by Gaming Realms, do what all other Slingo games before have done – take the best of slots and the best of bingo to make one awesome game. Now, for the first time in the state of New Jersey, where Slingo was born, PlaySugarHouse.com is giving Slingo fans the chance to play their favorite Slingo games online to win real cash!
Slingo's inventor says it's amazing to see where the Slingo brand has gone worldwide and he's excited to see that Gaming Realms, the current owner and developer of Slingo, has now launched the next exciting platform for Slingo, online in the United States, in the state where it all began.
"Think about it. I invented the game in New Jersey in 1995. We launched the slot machines in Atlantic City in 2001 and now, in 2017, we've gone back to our roots to bring the online games to the USA," said Sal Falciglia Sr. "Online gaming is the future for Slingo and I know it will be a success. It's been a hit on every platform around the world."
Slingo has reached over 55 million players worldwide and more than 5 billion games of Slingo have been played. That's why these Slingo games are expected to be a huge hit with SugarHouse Online Casino players on PlaySugarHouse.com!