By
Lewis
- 9 December 2020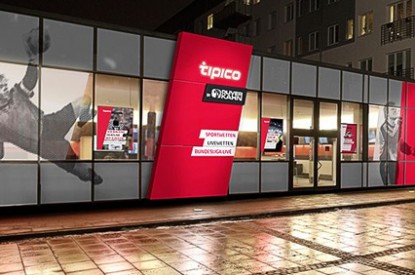 Global Payments Gaming Solutions has announced a new venture with Tipico to implement the sports betting feature from Global Payments' iGaming solutions with Tipico's platform. With Global Payments Gaming Solutions, Tipico will further their U.S.-based online sports betting offerings to deliver an enhanced gaming experience.
Tipico's investment in Global Payments' iGaming solutions will allow Tipico to deliver a seamless, convenient experience to its sportsbook app users via their smart devices.
With the support of Global Payments, Tipico can now tap a multi-channel approach to simplify the funding process for patrons. Global Payments' VIP Lightspeed platform powers funding and withdrawals for online sports betting, while VIP Preferred e-check network enables users to quickly access funds from their checking account.
"Global Payments Gaming Solutions empowers providers like Tipico with innovative offerings that bridge the gap between physical and digital properties to enhance the gaming experience for their users," said Christopher Justice, president, Global Payments Gaming Solutions. "We look forward to a prosperous partnership with Tipico in the U.S. and helping them expand their sports betting capabilities."
"Partnering with Global Payments will offer our customers in New Jersey an enhanced, seamless experience when placing bets through the Tipico app," said Allen Ambrogio, Director of Operations, U.S. Business, Tipico. "The use of Global Payments' iGaming Solutions will help us continue to provide the high-quality consumer experience that users have come to expect from Tipico, and we look forward to working with the team as we continue to expand our offerings in 2021 to Colorado and other states."