By
Phil
- 25 September 2018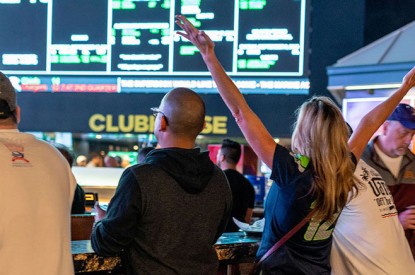 The largest and most successful sports book in America, the SuperBook at the Westgate Las Vegas Resort & Casino, is set to expand its gaming platform across the United States.
With its best-in-class technology, customer service, and wagering options, the SuperBook brand will guide the industry forward as more states make sports betting part of their gaming and hospitality offerings.
The expansion comes via a partnership between SuperBook licensor Westgate Resorts and Paragon Gaming, operator of casino and resort operations for Westgate's 3000-room luxury casino hotel in Las Vegas that brings white label sportsbook solutions to new markets.
"The SuperBook brand has been the leader of the sports book industry for more than 30 years," says Diana Bennett, CEO for Paragon Gaming. "Gaming regulators across the country will now have a trusted partner as they move forward, and casino operators will be able to draw on the experience and expertise that has made SuperBook® the benchmark for sports betting."
Famous for its 360-degree experience, highlighted by the largest indoor TV in the world – a 220-foot long 4K video wall at Westgate Las Vegas, the SuperBook brand delivers the largest race and sports wagering menu in Nevada, and continues to lead the evolution of sports betting processes and applications. Its successful rollout of the Westgate SuperBook App has already seamlessly delivered this wagering menu to the hands of thousands of fans.
"This is the natural next step in the evolution of our industry," said SuperBook Executive Vice President of Race & Sports Book Operations Jay Kornegay. "We have maintained the highest levels of technology and service in a highly-regulated industry. We have written the playbook, and now we will put it in action across the national field."
"We are excited to know that our investment in the SuperBook has been extremely successful and this venture is now prepared to expand nationwide," adds David Siegel, Westgate Resorts Founder, President and CEO. "We look forward to the future success of our SuperBook® brand at locations across the nation as it continues to grow and set new standards for the sports betting landscape."