By
Phil
- 5 March 2018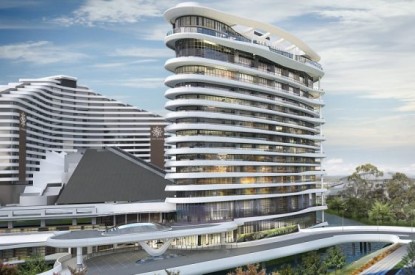 The Star Gold Coast's new luxury hotel, The Darling, will officially open on March 22, 2018, with the aim of delivering a world-class facility to the Gold Coast.
The 17-storey hotel located at the front of the iconic Broadbeach Island property boasts 57 spacious suites ranging in size from 70 square metres to a stunning 328sqm.
The Darling will cater for the individual needs of leisure and business travellers with premium resort facilities, world-class gaming amenities and a breathtaking rooftop restaurant and bar, Nineteen at The Star. A private gaming room, called Sovereign, will be located on Level 1 and will offer table games including baccarat, roulette and blackjack alongside 200 electronic gaming machines.
The Star Entertainment Group Managing Director Queensland Geoff Hogg said: "The Darling positions The Star Gold Coast at the premium end of the market and ensures the Gold Coast has an even more compelling value proposition as we seek to compete on a global scale for domestic and international visitors. It has been designed as a stand-alone hotel with its own arrival experience. The Darling has a distinct, boutique design and eclectic feel, while boasting the unique spirit and a stunning coastal location for which the Gold Coast is already renowned. "Every element of the hotel is to a standard of luxury the Gold Coast has yet to experience. We're also looking forward later this month to opening online bookings for stays at The Darling post the Commonwealth Games."
The Darling has been designed by internationally renowned casino architects, Steelman Partners.
Related Stories