Australia – Aquis accuses ACT government of 17 months of silence
Aquis Entertainment CEO Jessica Mellor has said the Australian Capital Territory government stayed silent for 17 months over plans for the company to invest AU$330m into the redevelopment of Canberra Casino. The government has given Aquis one month to finalise its proposals for a project that will allow it operate 200 slot machines in the casino. Ms Mellor said: "Aquis lodged the detailed business case for the project in June 2016 and did not receive advice from ...
2 days ago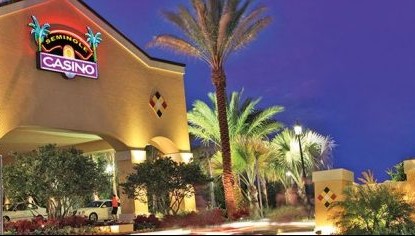 US – Florida agrees new $300m Seminole casino deal
The state of Florida has agreed a deal that will lead to the Seminole Tribe continuing to pay more than $300m a year in casino money to the state in exchange for the exclusive rights to offer card games until May 2019. The tribe will also be ...
2 days ago
Austria – Casinos Austria decides not to sell improving international casino division
Casinos Austria has taken the decision not to sell its international division, Casinos Austria International, citing an improved performance as the main reason why. It has hinted though that some loss-making operations where fortunes cannot ...
US – Hard Rock to open in Atlantic City on June 28
Hard Rock International Chairman & CEO, Jim Allen, has announced a Grand Opening date of June 28 for the highly-anticipated Hard Rock Hotel & Casino ...
US – Wynn Resorts names three new directors
The Board of Directors of Wynn Resorts announced that it has expanded its board to 11 members, with the appointment of Betsy Atkins, Dee Dee Myers and ...
Switzerland – Scientific launches omni-channel for Swisslos
Scientific Games has successfully launched an omni-channel sports betting system for Swisslos, the lottery serving the German and Italian-speaking regions of Switzerland. The innovative solution was provided by Scientific Games after winning a new contract to implement the new sports betting system with expanded wagering capabilities for the Lottery's sports product. The Company has provided a fixed odds sports betting system to Swisslos ...
55 minutes ago