Andorra – Barrière files lawsuit in Andorra over 'illegal' irregularities
The licensing process for the single casino in Andorra is heading for yet more controversy as wrangling over the tender intensifies. The French gaming group Lucien Barrière, which together with the Andorran company Lleure 3D was a bidder for the casino in Andorra, has filed a lawsuit against the outcome of the contest. Both partners indicated in a statement the reasons why and have also requested the "urgent suspension" of the award of the license to local company ...
Canada – Great Canadian Gaming given the green light to keep slots at Kawartha Downs
Great Canadian Gaming Corporation has been given the green light from the Ontario Lottery and Gaming Corporation (OLG) and the Kawartha Downs racetrack for the re-opening of the slot facility at Kawartha Downs in Fraserville, Ontario. The Kawartha facility is part of the gaming bundle operated by Ontario Gaming East Limited Partnership (OGELP), as service provider to OLG. The ...
6 hours ago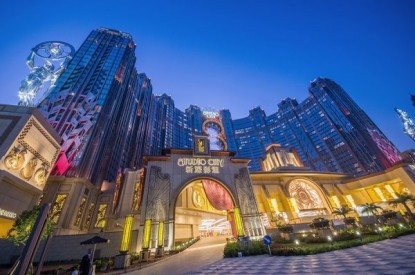 China – Studio City to cease VIP gaming with tables likely to move to Morpheus
Macau casino operator Melco Resorts and Entertainment has confirmed it will cease offering VIP gaming at its Studio City casino in Cotai on January 15 in 2020. The casino originally opened as a mass only gaming floor in 2015 before decding it needed VIP customers just over a year later. Analysts believe the VIP tables will be relocated to the group's Morpheus casino at City of ...
12 hours ago
US – IGT signs seven year deal with South Dakota Lottery
International Game Technology's subsidiary IGT Global Solutions Corporation has signed a seven-year contract with the South Dakota Lottery following a competitive procurement. IGT will provide the Lottery with a wide array of products including an updated lottery central system, several of its business intelligence tools, new point-of-sale and self-service lottery terminals, ongoing maintenance, and retailer training. The contract is expected to commence on November ...
6 hours ago
Canada – Gamblit Gaming launches Canada's First Interactive Electronic Gaming Experience at McPhillips Station Casino
Gamblit Gaming has helped launch Canada's first interactive electronic gaming experience at McPhillips Station Casino in Winnipeg. Interactive electronic gaming is transforming the casino floor by introducing real-money wagering elements to popular video games. The innovative, single-player TriStation hardware is now live in Winnipeg marking the first placement of Gamblit ...
13 hours ago
US – Castles Technology and SuzoHapp partner to co-develop Next-Generation Cashless Payment Solutions
Castles Technology International, a globally recognised and industry-leading manufacturer of payment hardware solutions, and SuzoHapp have entered into a multi-year partnership agreement, which includes the co-development and delivery of next-generation cashless terminals within unique sales channels throughout the global unattended marketplace. This strategic partnership enables ...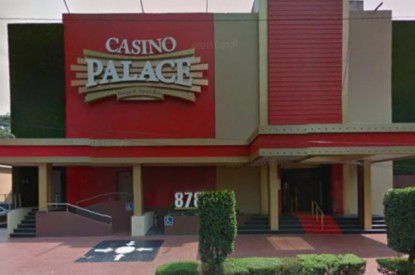 Mexico – Mexican State of Chihuahua raises taxes on gaming again
The Mexican state of Chihuahua has recently published the details of a State Treasury Law which imposes a tax of 6 percent on profits on the casinos that operate in the state. Article 19 of the law which went into operation on January 1, ...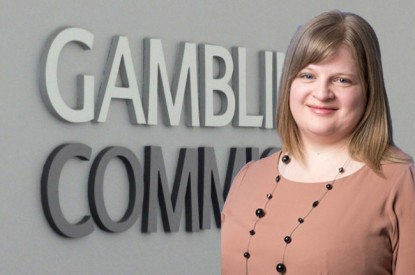 UK – Gambling Commission half way through strategy to reduce gambling related harm
The consultation for the UK Gambling Commission's new national strategy to reduce gambling related harms has passed the halfway stage and will end on February 15. The Commission is seeking views on five proposed strategic priority areas for ...
US – Interstate online gambling at threat as US Department of Justice changes stance on Wire Act interpretation
In a move that has the potential to derail interstate online gaming industries in North America, the US Department of Justice's Office of Legal Counsel has ...
US – Louisiana to look at legalising sports betting
Casinos such as Belle of Baton Rouge, Hollywood Casino Baton Rouge and Eldorado Resort Casino Shreveport could soon be offering sports betting following ...
5 days ago
The Netherlands – Stakelogic content launches with ComeOn!
Stakelogic has joined forces with ComeOn! to provide the popular sportsbook and casino operator with its full suite of classic slots and video slots. Under the deal, players at ComeOn! casino will now be able to access blockbuster titles such as Book of Adventure and Book of Anubis, as well as recent releases White Buffalo Cluster Wins and Great Wars, which come hooked up to the developer's smart progressive jackpot system. The partnership also includes ...
Switzerland- Sportradar launches ad:s, a full-service data-driven marketing service for sports betting
Sportradar, one of the leading global providers of sports data intelligence, has launched ad:s, a new full-service marketing offer for sports betting operators. The global gaming industry has experienced tremendous growth and is expected to ...
11 hours ago
UK – Paddy Power Betfair now live with Scientific Games' OGS
Scientific Games is enhancing its partnership with long-term customer Paddy Power Betfair by rolling out its Open Gaming System (OGS) content aggregation platform across in new regulated markets including the UK, Ireland and Italy. SG ...
Malta – Pragmatic Play gears up to live dealer launch
Pragmatic Play is set to launch its all-new live casino products, which will be broadcast from a state-of-the-art, newly constructed studio with games such ...
Philippines – Patagonia prepares for Philippines push
Patagonia Entertainment is primed to expand its offering into the Philippines after a number of its popular Video Bingos have been certified for the ...