US – Live! to open smoking patio gaming area in Maryland
Live! Casino & Hotel today announced Orchid Gaming & Smoking Patio, Maryland's first and only outdoor gaming area, featuring both table games and slots. Scheduled to open mid-April, Orchid Gaming & Smoking Patio is also the first in the state to offer Ticket In/Ticket Out (TITO) Tables, enabling players to move between slots and table games without carrying chips to the main cage. "Orchid is the latest in the evolution of Live! Casino & Hotel, as we continually ...
3 hours ago
North Marianas – Imperial Pacific slams second round of Bloomberg accusations
Imperial Pacific International, the operator behind the Imperial Palace resort in Saipan, has come out fighting after an article published by Bloomberg in which it claimed' illegal workers' had worked in poor conditions. The article also ...
19 hours ago
Australia – VIPs are back to hurt Star Entertainment
Australian casino giant Star Entertainment Group's profits have fallen due to 'abnormally low' house win rate against foreign high-roller gamblers. The company said it had record half-year revenues with strong, broad-based underlying growth ...
19 hours ago
China – Mixed response to MGM Cotai's eventual opening
Following months of delays, MGM Cotai, the 1,390-room hotel casino has opened its doors in time for Lunar New Year. MGM Resorts has more than tripled its ...
Spain – Betting revenues in Spain up by over 20 per cent
According to The Directorate General for the Regulation of Gambling (DGOJ) latest report on Spain's online gaming market Gross Gaming Revenue (GGR) stood ...
Estonia – Olympic Entertainment Group selects Playtech as strategic systems partner
Playtech has agreed a long-term deal to supply its Neon casino management system to manage Olympic Entertainment Group's (OEG) international land-based casino operations, further cementing its position as the leading supplier of systems to the European casino industry. The solution will ...
21 minutes ago
Sweden – Tables Win and ICM announce distribution deal
TablesWin, the Italian company based near Venice specialising in the production of luxury equipment for casinos, ...
1 hour ago
France – Appolonia to represent JCM Global's TBX Table Game Solution in France
Appolonia will represent JCM Global's TBX table game solution throughout France, according to a deal the companies ...
UK – SG strikes Equinox deal with Paddy Power
The UK division of Scientific Games, SG Gaming, has agreed a 30-shop pilot scheme with British bookmaker Paddy ...
Japan – Japanese casino tax could hit 50 per cent of GGR
Gaming taxation could be as high s 50 per cent of GGR according to reports of discussions taking between the ruling Liberal Democratic Party and Komeito who want a detailed tax rate to be included in draft legislation to be presented to the Diet. The IR Implementation Bill is expected to be ...
2 hours ago
UK – William Hill fined £6.2m by UK Gambling Commission
Systemic senior management failure to protect consumers and prevent money laundering will result in William Hill ...
Germany – AWP chaos in Lower Saxony
The German state of Niedersachsen (Lower Saxony) – situated in the northwest of the country, bordering with the ...
Japan – Casino visits to be limited to three per week in Japan
Japan's future gaming legislation will look to limit casino visitation to around 10 visits per month with a maximum ...
5 days ago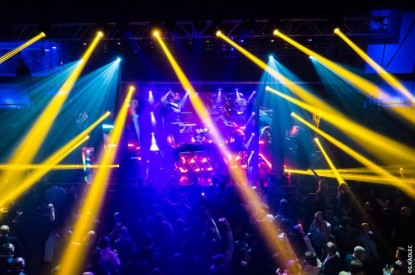 ICE – Greentube rocked the show floor at ICE 2018
Greentube, the Novomatic Interactive division, demonstrated its power in the interactive gaming space at ICE 2018 with a line-up of innovations such as the latest Omni-channel gaming solutions and hottest developments of the Greentube Pro social ...
2 minutes ago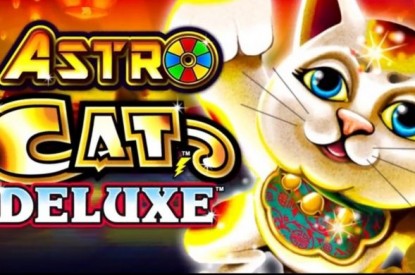 Australia – Lightning Box teams up Incredible Technologies
Specialist slots developer Lightning Box has signed a cross-licensing deal with American land-based supplier Incredible Technologies to add an exciting new feature to one of its most popular games. Astro Cat, the Asian-themed, 5-reel, 1296 ...
14 minutes ago
France – PokerStars launches FRESH (France Espania Hold'em) Series
The Stars Group Inc. today announced the completion of the FRESH (France Espania Hold'em) Series, PokerStars' first joint tournament series offered to both ...
UK – Playtech appoints former UKGC senior manager Richard Bayliss
Playtech has appointed Richard Bayliss, former Senior Online Manager at the UK Gambling Commission, to its Compliance team as Regulatory Compliance ...