By
Phil
- 21 September 2017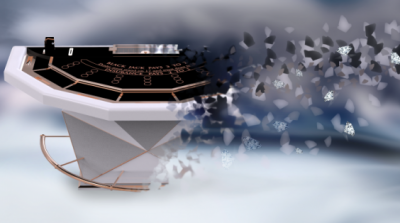 The European Casino Association (ECA) welcomes the Italian manufacturer of gaming tables, Tableswin as newest partner of the association.
The company has a long tradition in the manufacturing of furniture and in 2007 launched Tableswin as a brand dedicated to the production of gaming tables. The company's ambition is to combine Italian artisan craftmanship to create authentic and reliable products for the European land-based casino industry.
By becoming a partner of the ECA, Tableswin joins the land-based casino community represented by the ECA, sharing the aim of a strong and lively casino industry in Europe. Alongside other ECA partners, it becomes a part of the association's future development and enjoys direct access to the ECA's events. For the ECA, the close cooperation with the industry – from manufacturers to service providers and new entrants – is crucial for the successful development of a thriving gaming industry.
ECA Chairman Per Jaldung said: "We very much welcome Tableswin as partner of the association and look forward to hearing about the upcoming developments in gaming table design. For the entire industry to flourish it is important to work together and learn from each other."
Tableswin's General Director Massimo Meneghetti added: "It is great for our company to become partner of the ECA and I want to thank all ECA members for their warm welcome to me and my staff. I strongly believed in the Tableswin project and I think that the ECA is a very important step for the development of our brand. I wanted to join this Association from a long time so a big goal has been achieved. Thank you and see you at the ICE Exhibition in 2018."
Related Stories