By
Phil
- 5 June 2018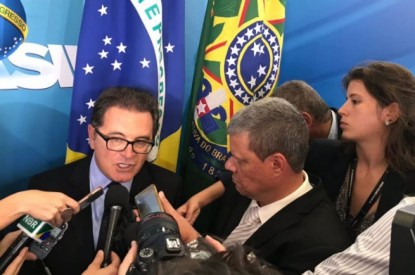 Brazil's Minister of Tourism Vinicius Lummertz has urged lawmakers to make fundamental changes to Brazilian gaming laws and allow for casinos in integrated resorts.
In an impassioned plea Lummertz said that if casinos were allowed then they would bring in more than R$50 billion in investment and generate over a hundred thousand jobs in Brazil.
To demonstrate how integrated resorts could help provide a much needed boost to Brazil's tourism industry Lummertz used the model currently in place in Singapore as an example where he said the investment of more than R$30 billion in two integrated resorts had resulted in visitor numbers increasing from 9.7m in 2009 to 17.4m in 2017 while revenue increased from $12.8 billion to $26.8bn in the same period. By comparison, Brazil attracted just 6.6 million international tourists and earned only $5.8bn in 2017.
Lummertz argued that the government had effectively "closed the door" on a multi billion dollar business and allowed illegal gambling to thrive. In addition fears over money laundering and organised crime, which has led many lawmakers to oppose casinos in the past, could be allayed by the restricted integrated resort model, which would then in turn be overseen using a supervisory structure similar to current regulatory role of the Central Bank and Council for Financial Activities Control (COAFI) over banking. Lummertz concluded by saying that the country had to find new "bold" ways in order to stimulate growth.
Brazil has continually failed to tap into its full tourist potential. The government is now hoping to change this with several measures that aim to nearly double the number of foreign visitors in the next five years. Changes to the Brazilian Tourist Board Embratur would make travel to and within Brazil cheaper by allowing increased foreign investment in domestic airlines. It is also hoping to significantly increase the budget of Brazil's tourism board, and is working to overhaul its tourism laws. The measures were combined last year so that they can be approved as a matter of urgency in the House of Deputies. Another measure would allow Americans, Canadians, Japanese and Australians – all of whom need visas to visit Brazil – to apply for visas online, instead of at a consulate.
The minister's comments come after it was revealed that Sheldon Adelson, Chairman of Las Vegas Sands, is once again in Brazil to discuss the establishment of integrated resorts in Brazil. Adelson told local daily Valor in São Paulo that: "I'm here to consider investing in one or more integrated resorts."
The Brazilian Tourist Board (EMBRATUR) , the Ministry of Tourism, and the National Forum of State Secretaries and Directors of Tourism (FORNATUR) have been urging lawmakers in the lower house to try to push forward bills which would legalise casino gaming. A new proposal sponsored by The Ministry of Tourism in February would only allow for casinos in integrated resorts in two Brazilian states: São Paulo and Rio de Janeiro. The proposals would allow for ten casinos putting a unique emphasis on large-scale casino gaming ahead of all other types of betting. However any move to restrict gambling to integrated resorts only could be met with fierce resistance from lawmakers who want see a much wider liberalisation of the market.
Related Stories