By
Phil
- 14 February 2017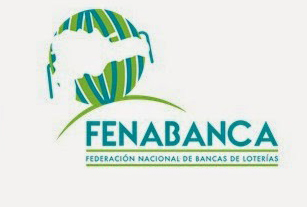 The National Federation of Dominican Lottery Betting Parlors (FENABANCA) has demanded that President Danilo Medina take urgent action in order to combat the rise of illegal gambling.
The body which represents 35 different lottery operators said that it had been demanding action on the matter for several years but to no avail.
Spokesman for the federation, Michel Dicent, said that illegal betting parlours now exceed the 30,000 legal lottery outlets which the organisation now represents.
"The permissiveness of the authorities is so overwhelming that they (illegal lottery outlets) are now in shops, chemists, workshops and any establishment, and even minors have posts to sell lotteries."
Dicent also said that in some cases illegal lotteries were being set up in people's homes using electronic payment systems.
Dicent went on to say that while the government was allowing a wide range of illegal lottery outlets to operate outside the law, without any kind of control, authorities were forcing legal lottery operators to pay taxes every day on the 22 of the month and if they were late then they had to pay interest due to late payment.
Illegal lottery betting has been a long standing issue in the Dominican Republic. In 2015 FENEBANCA reiterated its calls on the government to address the issue of illegal gaming as a matter or urgency and argued that the Ministry of Finance as the regulatory body had not met its legal requirements as set out by law. In addition FENEBANCA called for the creation of a new entity which would be responsible for regulating the industry.
Calls for stricter rules led to the creation of a standing committee in the Senate which began discussing a new gaming bill in March 2015. The committee established that a new gaming board would be created in order to oversee the industry. In July 2016 the committee heard the opinions held by those involved in the gaming industry over a new bill which aimed to provide stricter control over gambling. The bill seeks to regulate gambling, provide strict player protection measures, combat fraud and promote responsible gambling.
Related Stories