By
Phil
- 8 April 2015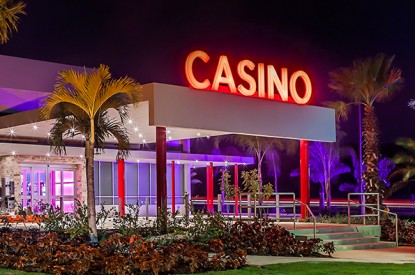 The government of Puerto Rico has filed criminal charges against 32 people found to have been breaking Puerto Rico's gaming laws.
Undercover agents of the Bureau of Special Investigations (NIE) discovered a large network of illegal gaming on the island in a wide sweeping investigation carried out in December.
The charges were filed last week and made public in a statement by the Director of the Organised Crime Division of the Department of Justice, Sergio Rubio Paredes, and the Assistant Director of the Investigation of Organized Crime Division, Rufo Gonzalez.
During the operation 424 electronic gaming machines were confiscated along with U.S$ 43,849 in cash.
"Thanks to these legal proceedings we are one step closer to achieving the elimination of such places where it (illegal gaming) is rampant. These establishments have caused the closure of six casinos since 2009, has cost more than 300 direct jobs and caused a loss of around US$6m in revenues that should have been allocated to the University of Puerto Rico," said Mr. Paredes.
The research, which was conducted during the months of June to December 2014, was conducted by the Puerto Rican Tourism Board. The efforts by police have already had a beneficial effect on the local gaming industry according to the Director of the Board, Ingrid I .Rivera Rocafort.
"The seizures which were carried out last December in conjunction with other efforts by the Tourism Board, have caused an increase in revenues from slot machines located in casinos, increasing revenues in February to the casinos and the Government of Puerto Rico by 7.76 per cent compared with February last year. It is important that we support this industry that generates thousands of jobs, provides a safe entertainment for our citizens and visitors, and generates income for the University of Puerto Rico, the Tourism Company as well as the General Fund (Puerto Rico's primary operating fund), " she said.
The Ministry of Tourism has blamed a number of recent closures on the rise of illegal gaming. It is estimated that there are now 45,000 illegal slot machines located as attachments to small businesses. In February 2013 the government initiated an investigation into illegal gaming after a number of casino closures including the closure of the landmark El Conquistador casino which left 150 people jobless. In Puerto Rico, casino tax revenue generated from slot machines accounts for 50 per cent of the budget for the Department of Tourism. Gaming revenue is also a vital source of funding for the biggest state-run college on the island, the University of Puerto Rico.
Related Stories