By
Phil
- 6 September 2017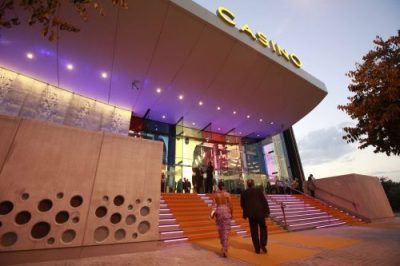 Spanish operator CIRSA has reacted strongly to a report in newspaper El Confidencial which stated that its executives had held meetings in private with the head of the government of the Spanish autonomous community of Valencia Ximo Puig to put a stop to new gaming laws.
The article argued that the new law will put and end to CIRSA's monopoly in the region as well as those of other local gaming companies Acrismatic and Orenes.
The draft bill was recently made public and opens up competition in the sector as it eliminates the restriction of a single operator per province. This would end the monopoly enjoyed in practice, by the current licensees: CIRSA, in Valencia; Acrismatic, in Alicante, and the Orenes Group in Castellón according to the article.
The new law also raises taxes slightly and opens up competition in the substantial Spanish Type B street sector as well, which is currently restricted to a handful of specialised companies. The new law must eliminate the ceiling for authorised licensees meaning that CIRSA and others could feel the pressure of new competitors.
However CIRSA has come out in defence of its own actions arguing that its presence in the region has been beneficial as it has created jobs and that meetings with local officials were part of standard business practice in keeping with any other business which had invested heavily in the region.
According to CIRSA its: "investment in the Community of Valencia, and in particular in the City of Valencia, has been solid and continuous since the acquisition of the Casino in Monte Picayo and the transfer of this (casino) to the city of Valencia in 2010. Among others, this bet translates into a high and permanent investment in the existing facilities – today a benchmark for numerous business and cultural activities in the city – and the maintenance and creation of new stable jobs. Believing firmly that the city of Valencia deserves a quality offer, such as that represented by the casino itself, the Spanish multinational works to make the casino a sustainable business.
"Faced with a possible modification of the current law, CIRSA argues that, as in any other business sector, there must always be an adjustment between supply and demand and that the regulatory framework should not be radically changed as operators plan their investments accordingly. A drastic change in the regulatory framework creates legal uncertainty.
"Likewise, the company defends meetings with Public Administrations as part of the dynamics of any company of any industry with outstanding business interests in the territories in which it operates."
Related Stories