By
Phil
- 20 April 2017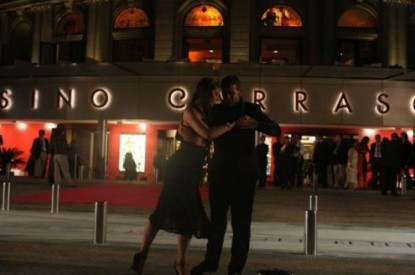 The Minister of Tourism Liliam Kechichian has said that the legalisation of gaming in Brazil will force Uruguay to be both "competitive" and "intelligent" as casinos in Uruguay are one of the reasons why so many Brazilians visit Uruguay.
"Brazil has announced the authorisation of gaming in its territory a measure linked closely to the hotel industry, which obliges us to be very smart and to be competitive," Mr. Kechichian said in an interview released by the President of the Republic.
The Minister emphasised the fact that gambling was one of the main attractions for many Brazilians who come to Uruguay. According to local press Minster of Tourism for Brazil Marx Beltrão informed Kechichian that Brazil will legalise gaming during the World Travel Market Latin America 2017, a three day event which took place in São Paulo earlier this month. Kechichian emphasised that in the first three months of this year 137,000 Brazilian tourists arrived in the country, 28.3 per cent more than in the same period last year.
Uruguay has long since been a popular destination for Brazilians who are unable to gamble in their own country. In March 2016 the President of the Brazilian Institute of Gaming Magno José de Sousa Santos told Congress that as many as 200,000 Brazilians leave the country in order to gamble each month. Speaking before the Special Committee in the House of Representatives, Mr. Sousa said that around 150,000 Brazilians travel a year to casinos in Las Vegas alone and that 70 per cent of players in casinos in Uruguay are Brazilian.
Legislation is currently under debate in Brazil. The text of the latest draft in the House of Deputies defines the types of gaming that can be played in Brazil, the criteria for how licences are to be granted and the rules for the distribution of prizes as well as how gaming is to be taxed in the future. A separate gaming law has also been drafted in the Senate and was scheduled for debate in December. However, Senators rejected the new law PLS 186/2014 which proposes the legalisation of casinos, bingo halls, slot parlours and the popular "Jogo do Bicho" or "Animal Game" voting that it be returned for further analysis to the House Committee on Constitution, Justice and Citizenship (CCJ).
Related Stories