By
Phil
- 12 February 2016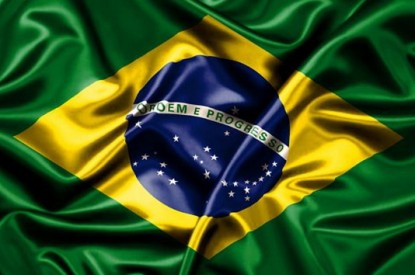 Brazil's Public Prosecutor's Office has suggested that new gambling laws are discussed in the Senate before being sent to the Chamber of Deputies and recommended that a number of "stringent" mechanisms are added to the current proposals in order to prevent money laundering and tax evasion.
According to the Prosecutor's Office, rather than increasing tax revenue for the state the new bill "may encourage money laundering and tax evasion in Brazil" as the size of the industry would overwhelm supervisory bodies.
According to the prosecutor's office: "The structure of control agencies and country surveillance is not enough for states to supervise the huge amount of bingos and casinos that will be opened after regulation."
The office went onto say in a statement published via the Attorney General's Office website that: "The lack of control mechanisms allow, for example, owners of these establishments to manipulate the results and have much higher profits than anticipated by the law."
Under proposals now being discussed in the Senate 50 per cent to 70 per cent of gross revenues would be handed back to the players while 10 per cent would go to the Treasury. The company's profit is expected to be in the range of 20 per cent to 30 per cent.
The attorney's office said that the low rate of taxation proposed is already cause for concern. "The percentage to be taxed is already reason to conclude that there is corruption. Whoever operates and continues to carry out these activities aims to increase its earnings at any cost," it said.
The bingo industry in particular was singled out by federal prosecutors as vulnerable to infiltration by organised crime as they say that the new law in its current form does not provide sufficient control mechanisms.
The Public Prosecutor's Office also argued that the issue of gaming had already been debated broadly in 2010 by Congress where experts warned of the the dangers of gaming in Brazil and the law was rejected. Consequently prosecutors argue that the full senate debate the issue more broadly and that federal prosecutors "should be heard again in this new debate."
In December the Special Committee on National Development approved Senate Bill Brazil 186/2014 which seeks to establish a regulatory framework for the legalisation of both land based and online gaming. The act would would allow for 35 casinos, with at least one per state while some states would be permitted to have as many as three, depending on the population and the economic outlook in each state. The new law would also legalise the popular 'jogo do bicho' or animal game, bingo and online gaming.