By
Phil
- 22 June 2018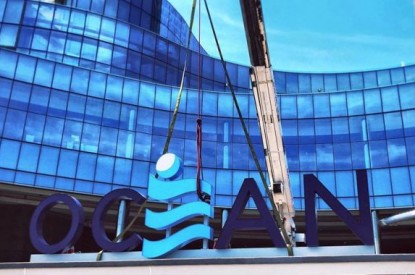 With just a week left to go before Ocean Resort Casino's June 28 opening, the New Jersey Casino Control Commission has granted it an operating licence.
The two-day hearing featured Ocean Resort owner Bruce Deifik's testimony. He spoke for nearly two hours Wednesday about his plans for the former Revel casino and its role in Atlantic City's resurgence.
The vote to allow the casino license opens the door for Ocean Resort grand opening on the same day as the nearby Hard Rock Casino.
Ocean Resort owner Bruce Deifik said: "When we open a week from Thursday, we will surprise the world as to how we treat our customers and what we have to offer. We listened very carefully to what mattered to people. It is completely different. We changed the entire casino floor, the sight lines. With the sports book in the middle of the casino floor, it's a different place."
New Jersey Casino Control Commission Chairman James T. Plousis said: "I am placing a great deal of confidence in Mr. Deifik, his family and his assembled team to market this property and draw old and new customers to come and experience what Atlantic City in general and Ocean Resort in particular has to offer."
The casino is aiming for a market share of 10.5 per cent of Atlantic City's casino revenue, increasing to 12 per cent by 2021. It wants to generate $127m in non-gambling revenue, accounting for just over a third of its total revenue of $384.6m.
Whilst its predecessor Revel focussed on high-rollers who never really materised, the new venue will welcome all gamblers.
Frank Leone, Ocean Resort's CEO, said: "If you're someone betting $5 or $10, how often does someone come up to you, shake your hand, ask how your day is coming and ask if there's anything you need? We are going to ensure that customers who don't get personal attention at other properties get personal attention here."
In terms of the property's dining options, he added: "We worked to create dining experiences for our guests that would offer them a reason to visit Ocean Resort Casino frequently. I believe we have created something for everyone with a wide array of different options in atmospheres that we hope make our guests feel comfortable and at home in our resort."
Related Stories