By
Phil
- 17 August 2021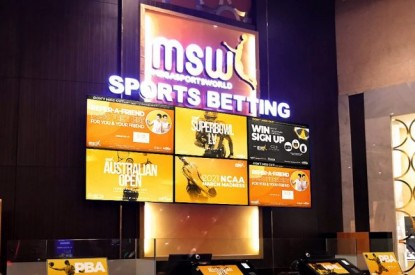 MegaSportsWorld, a Philippines-based sports betting company, has been given the green light by Philippine gaming regulator PAGCOR to move online and offer a remote betting service to sports fans nationwide.
MegaSportsWorld is a fully licensed sports book registered in the Philippines. The company holds and strictly operates within the guidelines of licenses issued by PAGCOR, the main regulatory body for the gaming industry in the Philippines.
MegaSportsWorld Managing Director Jeff Mann said: "We are delighted with this initiative by PAGCOR. It will be the first time MSW, in its 12-year history, will be able to provide our verified customers a fully regulated, online option in addition to our successful bricks and mortar offering. Like everyone else we have taken a major knock to our business during the past 16 months due to various COVID related issues including extensive community lockdowns and restrictions, but we are now in a 'build back' mode with an aggressive investment and five-year expansion plan now in place. This online offering comes just at the right time and compliments our leadership position in the market."
The company runs 70 retail outlets in the Philippines, including a flagship outlet at City of Dreams Manila, as well as operating a VIP telephone betting service.