By
Phil
- 21 November 2018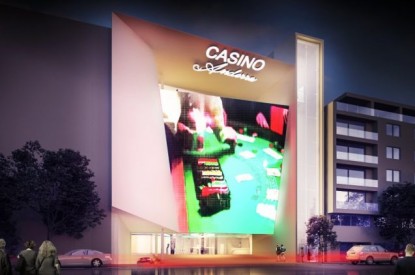 The Government of Andorra has once again extended the deadline for the granting of the single casino licence in Andorra.
This time the government says that it needs more time to officially award the licence due to the complexity of the process. The regulator has decided to extend the granting of the casino license until 18 January.
This is the second extension as the CRAJ had already requested an extension in September, but the deadline has now passed. The government has previously indicated that the licence can be postponed for a total of six months. The CRAJ will use this, its last possible extension, to go over reports while other government entities issue technical reports on the documentation delivered by the winners.
With 100 per cent capital coming from Andorra, Company Jocs SA plans to build the casino on Prat de la Creu street in the capital. Now the board has until January 18 to resolve the request based on the information it has collected over recent months. Juegos SA won the licence on June 28. If on January 18 at the latest it receives the license, it will be able to begin the construction phase.
The news of the extension comes at a time when the CRAJ is also facing a legal challenge over the casino tender. However, the government argues that these are two separate issues. Earlier this month the Government of Andorra gave itself more time in order to prepare its response to an appeal put forward by five of the operators who applied for but were denied the single casino licence in Andorra. The CRAJ now has until November 29 to answer why it awarded the licence to Company Jocs SA to build and operate the new casino.
In October four of the groups that took part in the bidding process for the casino requested legal safeguards from the government so that the granting of the license to the winner, be suspended as a precautionary measure. The four operators – Austria, Genting, Partouche and Cirsa – have asked the Andorran executive for the suspension of the licensing process until the resolution of the five appeals is made public (the fifth is from the Barrière group) they said in a statement.
Of the five complaints, four request the "complete nullity" of the awarding of the licence. If the Andorran Executive does not suspend the granting of the license, the companies have warned that the government will have to face "difficult or impossible compensation consequences." Some of the subsequent legal action may involve compensation amounting to millions for the rest of the applicants who took part in the tender, according to the statement.