By
Phil
- 30 September 2019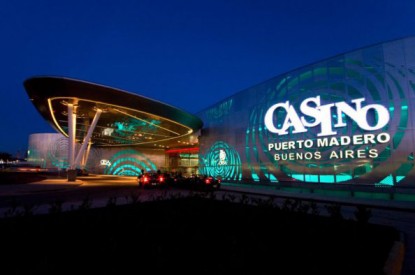 The governor of the province of Buenos Aires, María Eugenia Vidal, has suspended a gaming tax that was created in December last year.
The resolution has been signed by the head of the Provincial Institute of Lottery and Casinos (IPLyC), Matías Lanusse, and proposes the end of the 3 per cent tax on the prizes "until a factual, material and technical mechanism is determined that allows for the collection of the planned tax." The decision was taken within the framework of an agreement reached between companies in the sector, workers in the industry and the Buenos Aires president, according to lapoliticaonline.
Lanusse gave way to an order put forward by the Contentious Administrative Court 1 of San Martín that raises the question of "regulatory excess" and "violation of the principle of legality" by the Buenos Aires State. However, the resolution has not yet been published in the Official Gazette.
The tax on the collection of slots was processed in the Tax Law that was negotiated and approved along with the budget of the province last December and imposes the tax on slot machine winnings. At the time, the government estimated that it would generate about $6,000m for state coffers. However, the gaming sector immediately came out against the new tax claiming that it was excessive. A similar measure was passed by the government of the city of Buenos Aires.
Additional taxes were to be used in order to help create a new Integration and Social Development Fund to finance infrastructure and assistance programs in social areas. The new taxes on prizes in both the city and the province of Buenos Aires were a response to a round of drastic cuts to budgets as the government tries to reduce the deficit.