By
Phil
- 1 July 2019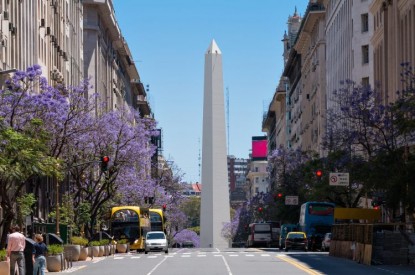 A total of 14 companies will contend for the seven online gambling licenses for the province of Buenos Aires which the Provincial Institute of Lottery and Casinos (IPLyC) will grant to those operators who meet with the requirements established by the rules of the new tender process.
The Institute of Lottery and Casinos (IPLyC) held a signing ceremony marking the official reception for the fourteen proposals last week.
The event was attended by the president of the IPLyC, Matías Lanusse; its vice president, Juan Martín Malcolm; the Provincial Director of Administration and Finance, Laura Constancio; the Provincial Director of the Running of Games, Nicolás Bulygin; the Provincial Director of Racetracks and Casinos, Rafael De Apellaniz; director of Systems, Sabrina Minim; the General Notary of the Government, Marcos Rospide; alongside other officials belonging to the Government's General Counsel.
Those companies which registered and are taking part are TV Global Enterprises LTD – Impresora Internacional de Valores S.A.I.C (UT). Bingo Pilar S.A – PPB Counterparty Services Limited Sucursal Argentina (UT). Biyemas S.A. Cassava Enterprises (Gibraltar) Limited – Boldt S.A (UT). Hillside (New Media Malta) PCL – Pasteko S.A (UT). Argenbingo S.A – Will Hill Limited S.A Sucursal Argentina (UT). Hotel Casino Tandil S.A – Dynamo Tyche S.A – Playtech Software Limited (UT). Emprendimientos Crown S.A – Luckia Gaming Group S.A (UT). Binbaires S.A – Intralot Internacional Limited (UT). Casino de Victoria S.A – Betsson Malta Holding Limited (UT). Betway Group Limited – Bingo King S.A (UT). Iberargen S.A. – Codere Latam S.A (UT). Sisal Entertainment S.P.A – Areltown S.A – El Chalero S.A (UT). And Atlantica de Juegos S.A – Stars Interactive Limited (UT).
International interest in the new licences has been high. In June the government announced that seven operators had put forward bids in order to offer online gambling in the province with more likely to follow before the deadline lapsed on June 25. Crucially a number of international companies have teamed up with local partners in order to take part.
The companies that operate online gaming in the province must pay 15 percent of gross income, 8 per cent in the form of a specific tax on online gaming as well as a 2 per cent fee. The newly regulated industry will be run by the provincial Executive Power, through the IPLyC.