By
Phil
- 10 June 2019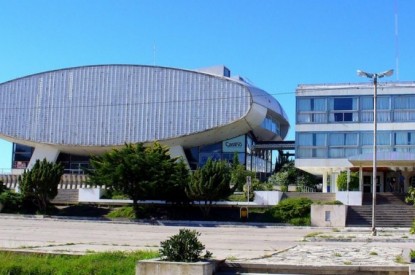 A candidate for the upcoming mayoral election for the city of Necochea in the province of Buenos Aires Gonzalo Diez has announced plans to keep the city's casino open. Mr. Diez has met with the deputy governor of Buenos Aires, Daniel Salvador, in which he presented a proposal to improve and expand the casino complex.
In 2017 The Lottery and Casinos Institute announced that it had decided to definitively close the Necochea casino after it was found to be consistently running at a loss generating an income of just over $3.5m while costing $39.5m a year to maintain. Necochea is located in the southwest of Buenos Aires Province on the Atlantic coast and the casino is one of the city's landmarks. Constructed in 1973 and located on the beachfront the building also houses cafes, a shopping arcade, a bowling alley, a bar, a billiard room, a skating rink as well as the casino. However Governor of the province of Buenos Aires María Eugenia Vidal decided not to include the casino in the new tender process for the casino in Buenos Aires meaning that it would close for good.
The casino was initially scheduled for closure this month but the government has given it an extension until April next year.
The proposal, which is being put together by industry professionals would require the collaboration of local lawmakers, the community, as well as the private sector and would restore the iconic building to its former glory. For this project Diez said that he had asked vice governor Salvador to earmark funds as part of the upcoming budget for the province of Buenos Aires in 2020. According to Diez the vice governor said that he would support the move. The Complejo Casino is one of the city's most iconic buildings but it has been beset by problems. The casino was closed down by the Provincial Institute of Lottery and Casinos ( IPLyC) and was temporarily housed in a nearby theatre in 2015 for urgent repairs as the building posed a safety risk. This was after two tourists fell from the railing of a balcony. It was the third time the casino has been shut down having also been closed in 1988 and 1994.
Related Stories