By
Phil
- 30 May 2014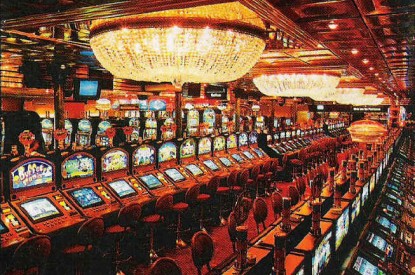 With statistics traditionally very hard to pin down in Latin America when it comes to gaming, a new report has revealed the true extent of how the casino industry has boomed over the last ten years on one of its biggest markets – Argentina.
According to well known local journalist Jorge Lanata in his television programme "Periodismo para Todos" (Journalism for Everyone) Argentina has seen a surprisingly rapid expansion of the industry over the last ten years with Argentines gambling a total of around 106bn pesos in bingo halls, casinos, slot machine parlours and lotteries in 2013 alone.
According to Mr. Lanata's report, which aired Sunday night, the number of slot parlours increased from 230 in 2003 to 502 in 2013 with the total number of slot parlours increasing by 118 per cent since 2003. With a total of 70,419 slot machines now located throughout Argentina this area of the market now accounts for the highest proportion of gaming revenue. Their number has increased both in the capital and the province of Buenos Aires from 1,340 in 2003 to 6,031 in the capital and 6,488 in 2003 to 21,870 in 2014 in the province – a 237 per cent increase in the province alone. Profit for the industry (not including lotteries) now stands at an estimated 8.56bn pesos.
Gaming is becoming increasingly visible in local media with controversy gaining over the rapid expanse of gaming nationwide and especially in Buenos Aires province where there are 10 casinos and 42 bingo halls as well as the capital where there are now five large scale bingo halls, two floating casinos as well as the racino located under the city racetrack. Controversy continues to grow as to how gaming should be taxed in the capital with law makers now trying to reach an agreement whereby casinos located in the city would pay back a long standing a debt of between $1.5bn pesos and $2bn pesos in gross gaming back taxes to the city.