By
Phil
- 20 June 2016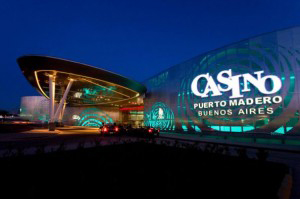 The Mayor of Buenos Aires, Horacio Rodriguez Larreta has confirmed that there will be no expansion of gaming in Buenos Aires under the present administration and that casinos already operating in the city will be made to pay back taxes on gross income.
His comments come after a decree was signed earlier this month by President Mauricio Macri which transfers gaming to the administration of city mayor's office. The decree in turn comes after a long struggle over the five bingo halls operating in the city limits, which are now closed, and is part of a much larger policy as the city government has tried to wrest control of gaming in the city from The Argentine National Lottery (Lotería Nacional) and force the racino located under the racetrack to pay an estimated $4bn pesos in back taxes.
Mr. Larreta said: "From now on, operators will have to pay tax on gross income, just like all their neighbours" New rules could hinge on legislation put forward by Buenos Aires Deputy Maria Ines Gorbea (SUMA+, Party). In March alongside her colleagues from the Coalición Cívica, Gorbea introduced a comprehensive new gaming law that sets out to regulate gaming activity until the licences granted to operators in the city expire. The new law also creates a system whereby gaming machines in the capital would be monitored online and in real time by a central government-controlled server, makes advertising of gambling illegal, prohibits the installation of cash machines in gaming establishments and includes a wide number of player protection measures. However, once the present licences end the bill proposes an eventual end to gaming in the city altogether. It is believed though that Larreta could well introduce his own gaming bill.
Loretta said that the back taxes owned by gaming establishments in the city were being investigated by the Justice Department and that "no more slot machines will be set up in the city. Already five bingo halls have been closed and the intention is that gambling does not grow," he said.
The decree was hailed by a number of local lawmakers from the Civic Coalition party (Coalición Cívica) who said that it finally gave control of gaming back to the city, where they say it belongs. City lawmaker Maximiliano Ferraro said that back taxes should be used for social welfare programmes aimed at children but no more gaming centres should be allowed within the city limits. "The Buenos Aires Constitution also says that the revenue made from the exploitation of gambling has to be aimed at 'the assistance of social development'.
It is urgent to allocate the proceeds to promote d policies aimed at early childhood, and the construction of kindergartens, for example, and this year we introduced a bill in the legislature to boost early childhood programmes funded by gambling," he said.