By
Phil
- 2 January 2019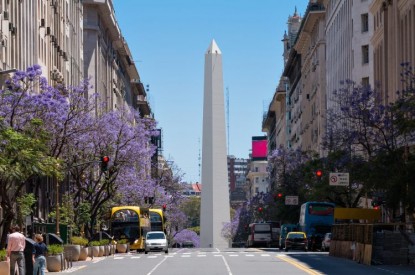 The Socialist Party and the Gen (Generation for a National Encounter) Party, led by Antonio Bonfatti and Margarita Stolbizer respectively, have come out strongly against online gambling in Buenos Aires.
Laws giving online gambling the green light were passed by the legislature of Buenos Aires Province as well as the Autonomous City of Buenos Aires last month.
However, in a joint statement both parties demanded that new online gambling rules be overturned as they amounted to 'an incentive for gambling' and would lead to gambling addiction. According to both parties, the new law is designed purely as a means to generate additional tax income for the state and as such the state is ignoring its responsibilities over 'those who require social and economic assistance, without making them dependent on resources that come from the increase of gaming in their respective jurisdictions.'
In the statement, which was signed by both Antonio Bonfatti and Monica Fein, they argue that online gambling implies 'taking advantage of the vulnerable members of society' and provides , a 'disincentive to effort and work in the search of magical unviable outputs or simply a palliative in front of sufferings that must be faced with other methods and resources.'
Members of the coalition party Cambiemos, as well as other lawmakers, criticised the new law during the debate on online gambling in December. However, ultimately legislators voted for the new measure due to the need to raise additional government revenue.
New online gambling laws are also already causing increasing tension between the church and the government as well. The church has argued that a much wider debate should have been held on the issue before gambling laws were passed and that the new gaming policy amounted to a government about face when it came to gambling.
While it is not yet known as to when the licences for online gambling in the City of Buenos Aires will be tendered, the government of the province of Buenos Aires plans to tender the licenses to operate online gambling in the region in the first quarter of the year. The provincial Institute of Lotteries and Casinos (IPLyC) is now working on the terms and conditions for the new tender so that they will be ready by the end of January and the beginning of February.