By
Phil
- 24 May 2017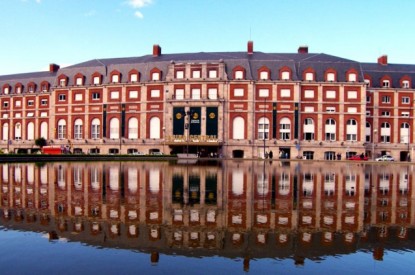 Workers belonging to The Association of Management and Maintenance Services for Casinos (Administración Maestranza y Servicios) in Argentina have stopped carrying out a number of tasks claiming that they are still due overtime from April.
As a result of the union led action the Casino Central in Mar del Plata was closed on Monday afternoon as workers demonstrated and blocked traffic outside of the casino.
Head of the union Roberto Páez said that the measure will continue until "the authorities of the Institute of Lotteries and Casinos deposit the corresponding payments."
According to the union leader officials were warned last week that workers would refuse to carry out a number of their duties if they were not paid the overtime. "In general they are charged overtime on the 15th of the month but so far there has been no news about it," said the union leader. The measure of force went into effect on Monday (May 22) minutes after 3 in the afternoon and "will be maintained until we are paid overtime," he said. The Institute of Lotteries and Casinos had so far failed to provide any kind of response according the union leader. "The institute can pay the overtime hours with its own funds, which it has and undoubtedly there is a political decision behind the authorities decision not to make the payments."
Last week workers from racetracks and lotteries in the province of Buenos Aires went on strike for the same reason leading to an increasingly problematic situation in Buenos Aires.
Páez added that beyond the late payment that there were other serious issues which the union was attempting to resolve including working conditions, problems with workers contracts, and lack of investment in building infrastructure. "The state of all casinos is calamitous," he said. "The authorities do not want to solve the problem. Today everything is only working thanks to the goodwill of the workers."