By
Phil
- 19 June 2023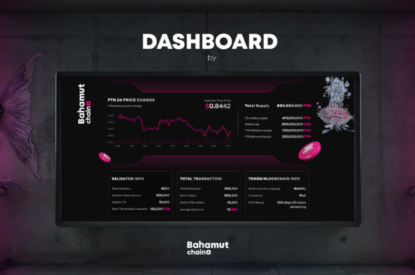 Bahamut Chain, Fastex ecosystem's new-generation blockchain platform, announced the release of its new dashboard on June 14, providing users with all the necessary insights about the platform's main features.
The dashboard includes statistics, validator numbers, and other important data, allowing users to keep their pulse on the information they need to know about. Users can find the total amount of FTNs available both on Bahamut and Ethereum Mainnets, as well as learn more statistics about transaction numbers, average block time and more.
With the release of the dashboard, Fastex intends to share its results with its users and is committed to providing a transparent and user-friendly experience. Bahamut Chain aims to enhance the user experience and provide its users with the tools they need to succeed in the world of blockchain and Web3 in general.