By
Phil
- 7 November 2017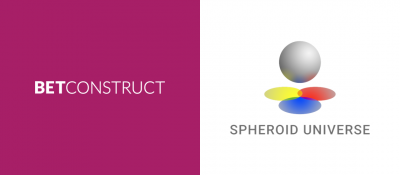 BetConstruct and Spheroid Universe are teaming up to bring augmented reality closer to users worldwide. Though this partnership, BetConstruct's VR Casino and social games will become available on the Spheroid Universe platform.
Spheroid Universe has created a platform that generates geo-localized digital assets – spaces – real estate for developing AR/VR world and applications. Once the user purchases a space, they can resell it or, alternatively, buy and place various AR items, change their property the way they wish and start interacting in the surrounding AR/VR world. On the same platform BetConstruct's VR Casino will allow players to make bets on live sports events, spin reels and play other VR games.
This partnership is another way BetConstruct are bridging the gap between the physical and digital for customers. This addition of augmented reality to our portfolio allows us to deliver interactive experiences that drive player engagement, insights, and business impact.