By
William
- 8 November 2019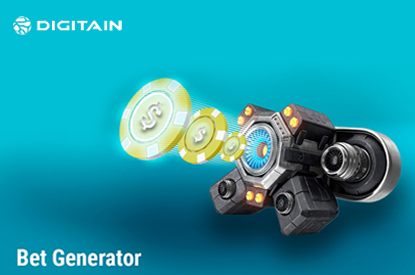 Multi-channel sports betting and casino platform provider Digitain has announced the development of its latest sports betting engine, Bet Generator, which enables players to fully customise bets to their preferences.
Digitain's latest betting product for operators allows players to set desired betting amounts and potential returns based on their appetite for risk – which in turn automatically generates a customised bet.
As an additional functionality, players are also able to select the total number of events they want to be included in the bet, ranging from 2-30 – with Digitain's algorithmic driven betting system then compiling the chosen bets at random via a customised bet slip.
Designed to boost customer retention for Digitain's operator partners, Digitain believes its new industry model is set to redefine operator-client relationships.
Commenting on Bet Generator's launch, Suren Khachatryan, chief commercial officer at Digitain said: "Our latest innovative betting functionality is set to offer a completely new betting instrument for our operator partners – and we're delighted to be delivering something so unique.
"The latest generation of player is looking for operators to provide a betting experience tailored to them, and it's our job to provide our partners with the tools to do so. Bet Generator caters to that need and more – delivering a market-leading betting engine that meets all appetites for risk."