By
Lewis
- 26 June 2014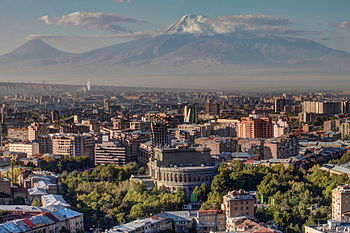 Ten casinos and 100 gaming parlours currently exist in the Armenian capital, Yerevan and its outskirts. It is estimated that the number of players has increased 10 fold during the past five years and as a result, the industry has been put under the spotlight by politicians.
Two Armenian MPs are now seeking to pass legislation that would restrict access to casinos. A set of proposed amendments to Armenia's gambling law would ban people under the age of 21 from entering a casino and allow for court orders to ban individuals whose gambling can be shown to cause financial hardship to their families. A third measure would allow casinos to deny entrance to individuals at the gamblers' own request. Restrictions could last from six months to three years, and would apply to all casinos in Armenia. The amendments are expected to be submitted to parliament's Economic Affairs Committee for discussion during the National Assembly's next session.  
The potential impact of the new gambling-related legislation is not straightforward, given that gaming has become a significant source of revenue for the government. In 2013, Armenia's state budget received 7-8bn drams (US$16.9-$19.3m) in tax revenues and license fees from gambling establishments.