By
Phil
- 11 July 2019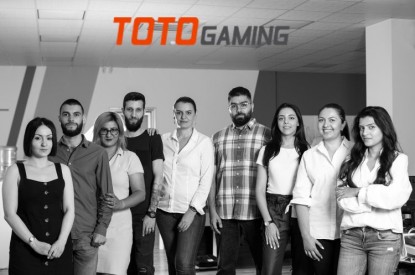 TotoGaming, a highly anticipated new sportsbook and online casino, is now taking on international markets, after months of hard work to build a fine betting product.
Powered by Digitain, TotoGaming includes several competitive features: variety of high odds on almost any sports, engaging visualizations, super-fast Live betting, over 400 in-house traders covering 65 sports, 7500 leagues, 3000 betting markets, 40 000 pre-match monthly events and 30 000 real live monthly events. The variety of excellent gaming experiences are supported by a superior customer service, multiple payment solutions and content in several languages.
Victoria Poghosyan, the Deputy COO of TotoGaming, said: "We are very excited about the international launch of TotoGaming. This brand has been active in Armenian local market for over 15 years. The team will be in Amsterdam to celebrate our launch with the iGaming community, and of course, we will come with surprises for affiliates and their most meticulous players."
TotoGaming is a perfect sportsbook brand where players can also enjoy casino experience. Live casino and online casino are equipped with the best providers with many current promotions. To support the launch, it has planned multiple advertising campaigns, which will be conducted in international markets.