By
Lewis
- 13 July 2020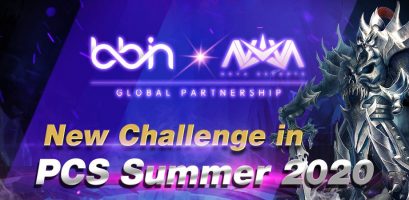 The League of Legends (LoL) 2020 Pacific Championship Series (PCS) got underway at the end of June, with ten professional eSports teams from Southeast Asia, Hong Kong, Macau, and Taiwan coming together to test their skills against each other in the world's most popular eSports game.
LoL is the most-followed eSports game worldwide. According to data from the streaming site Twitch, LoL was the single most-watched game in the first half of 2019, with over 51.2 billion minutes of gameplay seen by viewers from around the globe.
The primary reason for LoL's enduring popularity is its strong and comprehensive competition system. Moreover, its MOBA gameplay allows for a wide variety of tactics and strategies, filling every match with ever-changing twists and turns.
BBIN's global partner NOVA ESPORTS remains highly optimistic regarding the continued development of LoL. NOVA ESPORTS enjoys ample resources and comprises teams for many different games, and this year the NOVA ESPORTS LoL team boasts members from Thailand and South Korea for the first time.
After the spring split, the team underwent intensive tactical drills, physical trainings and mental construction to ensure the players are in peak condition for the upcoming competition, while preventing possible stamina insufficiency during congested fixture and depression due to a defeat.
The team underwent a variety of drills after the spring season to address issues—such as training to build up player stamina to prevent fatigue due to fixture congestion, and being able to psychologically bounce back after a loss—in order to ensure the players are in peak condition for the upcoming competition.
The whole team is now looking forward to embarking upon the new summer PCS summer season, ready to show the sophisticated tactics that their fans have come to expect from them.