By
Phil
- 25 July 2022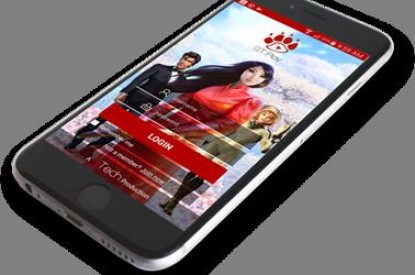 QTech Games, the number-one games distributor across Asia and all emerging markets, has penned its latest top-tier provider partnership with S4Gaming, enabling its platform customers to access the supplier's multi-faceted slots and video-bingo offering.
Barcelona-based S4Gaming is able to draw from a deep well of breakout games, including popular titles such as Gran National 20, La Mina 20, Multidragon, Pesero, Safari Race, and many more. These games now all form part of the progressive portfolio made available to QTech Games and its clients.
S4Gaming boasts a comprehensive catalogue, ably backed by an experienced team that combines for 15 years of deep know-how in a developing digital market across many successful projects. Its cornerstone philosophy hinges strongly around innovation, providing creative ideas to improve every aspect of the UX.
As a result, integrating this ever-evolving production line emphasizes QTech Games' diverse range of gaming options, providing a definitive one-stop shop, QTech ONE™, which has fast-become the "go-to" solution for worldwide operators across developing territories.
The agreement naturally broadens S4Gaming's geographic footprint, targeting emerging markets from Asia and Eastern Europe to Latin America, and driving fresh revenue streams. As the fastest-growing distributor in Asia over the past few years, QTech's platform offers the most expansive gaming suite around, localised for each region, with native mobile apps, powerful reporting and marketing tools, and 24/7 local-language support.
Unlike many other verticals, bingo initially struggled to adapt products to mobile and its smaller screen interface, losing its lines for invention. However, now S4Gaming is capitalising on the enormous potential within bingo to deliver an engaging, socially-led product that can win back the market share conceded to other gaming sectors.

This opportunity for innovation lies, above all, in the domain of huge jackpots which offer the small-stakes-huge-return scenarios that reliably keep players coming back for more. In short, by combining forces, S4Gaming and QTech Games are managing to put a new spin on an old classic.
QTech Games CCO, Ulf Norder, said: "It's another resounding endorsement of our platform to have integrated more premium content from S4Gaming. Their expanding video-bingo library is an engaging vertical in and of itself, delivering another dimension to our gaming-vertical spread, courtesy of some high-quality graphics, responsible gameplay and unique features.
"Together, we will continue to raise the bar and shape a localised experience for global players. We can't wait to see how these games compete across a range of unexplored markets which, in many instances, will break new ground for S4Gaming.
"There's no reason for the social aspect of bingo to be impacted in the transition to mobile. In fact, its surging popularity among millennials should only propel the return of this timeless game. Millennials are naturally better set up to adapt in these technological times. They also regard gambling itself as a recreational leisure pursuit. The key is to maintain and evolve a progressive product portfolio. And if it's accompanied by a towering jackpot, well, so much the better, as S4 has already proved.
Santiago López de Lamadrid, CEO at S4Gaming, added: "QTech Games is a hotbed for superior games and a rarefied air for the player experience. We are widening our scope across developing regions and their market-leading platform provides an agile pathway to some previously overlooked territories.
"Needless to say, agreeing this new deal tracks our core strategy to fully leverage our reach, and we look forward to seeing how new audiences embrace our games."