By
Phil
- 18 September 2017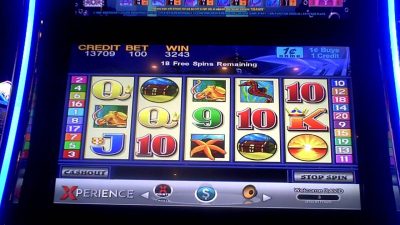 Aristocrat's legal representative appeared in court last week to refute the claims put forward by former problem gambler Shonica Guy who argues that Aristocrat's Dolphin Treasures slot machine is designed to mislead and deceive players.
Aristocrat and Australian casino operator Crown are locked into a 'landmark' case for slot machines in Australia.
Peter Jopling QC for Aristocrat said it was impossible for anyone to be misled as there is a 'plethora' of information accompanying the game.
Peter Jopling QC, for Aristocrat, said: "If you are confused and want to seek answers. We say they are very easily available. There is a wealth of information in pretty plain, vanilla language. How could it be said that we were acting in an unconscionable way when all these things have been considered and taken into account by government and then produced legislation that we've complied by? People like Ms Guy have made these complaints to regulatory authorities, to parliamentary inquiries, to the ACCC and the response from government has led to the regulations we have and the information that's available. We say that we've followed the standards to a tee and nobody has said that we haven't. They haven't withdrawn our licence for the machines. All we've done is comply with everything that's been asked of us in a very regulated environment."
There are 38 Dolphin Treasure machines in Crown Casino in Melbourne.
Ms Guy claims that the information on the game's display is inadequate. The display gives information on the return to player, which starts from around 87 per cent, but it does not inform players of how much they stand to lose per spin, or per session. She claims that Dolphin Treasure uses an oversized reel which actually looks the same size as the others but isn't. Four of the reels are the same or similar size with 30 symbols, but the fifth reel is larger with 44 making it harder to land on the best symbols. Her suit claims that whilst it appears to the player that there is some regularity in the distribution of the symbols on the reels, in reality the symbols are not evenly distributed. She also claims that the machine disguises losses as wins to the player by displaying the lights and sounds of a win when there is a partial return on a spin, even if the player has actually lost money overall on that spin.
Related Stories