By
Phil
- 9 November 2021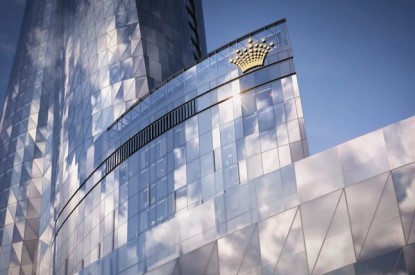 Crown Resorts has appointed renowned hotelier and experienced Asia Pacific executive, Simon McGrath, to the role of Chief Executive Officer, Crown Sydney and Crown Resorts Group Head of Hospitality.
Currently the Chief Executive Officer of Accor Pacific, Mr McGrath has over three decades experience across the Pacific region. At Accor Pacific, Mr McGrath is responsible for over 397 hotels across the region and 18,000 employees. Prior to his current role, Mr McGrath held senior executive positions in hotel groups including Southern Pacific Hotels (SPHC) and Rydges Hotel Group.
Mr McGrath has also been recognised for his contribution to the hospitality industry with numerous awards, including inclusion in the Queen's Birthday Honours List as a Member of the Order of Australia (AM) for his significant work in the promotion of Australian tourism internationally.
Opening almost a year ago, Crown Sydney has quickly established itself as Sydney's premier dining and hotel resort precinct. As the harbour city's only truly six star luxury hotel resort, it is well positioned as a key asset in re-establishing Sydney as a major global hub for international tourism and major events as COVID-19 travel restrictions begin to ease internationally and the sector recovers.
In his role, Mr McGrath will be responsible for strategic oversight of all operations, marketing, branding and business development for the premium resort, which includes a Crown Towers hotel with 349 guest rooms, luxury residences, retail outlets, pool, spa and conferencing facilities as well as an array of acclaimed premium restaurants including: Nobu, a'Mare, Woodcut and Oncore, which is the first restaurant outside of the United Kingdom by Michelin starred chef Clare Smyth and opens November 18, 2021.
In addition to the role of CEO of Crown Sydney, Mr McGrath will also take on the role of Crown Resorts Group Head of Hospitality. This role will see him play a strategic advisory and leadership role to enhance customer experience and ensure continuous innovation remains at the centre of the Group's strategy across all three Crown Resorts properties.
According to Chief Executive Officer and Managing Director of Crown Resorts, Steve McCann, Mr McGrath's appointment is well timed with Crown Sydney gearing up to help rebuild international tourism with a new asset designed to attract the lucrative, high-end luxury segment of the market.
"We are pleased to have attracted such a respected industry leader to Crown. Simon's international credentials means he brings to Crown Sydney an unparalleled understanding of the operation of luxury hotels and global hospitality businesses," Mr McCann said.
"While it's been incredible to see Sydneysiders embrace Crown Sydney over the last year, it's now time for the world to experience it, and for us to use this great asset to help market ourselves as a prime destination in a very competitive market. This resort was built to compete with the best in the world and set a new benchmark for luxury experience and service. Under Simon's stewardship we look forward to seeing Crown Sydney exceed its potential."
Mr McGrath will be commencing in February 2022 and is the latest in a series of key executive appointments made at Crown Resorts this year as part of its significant business transformation program led by Crown Resorts CEO and Managing Director, Steve McCann.
This includes Chief Corporate Affairs and Brand Officer, Danielle Keighery; Chief Compliance and Financial Crime Officer, Steven Blackburn; Chief of Staff, Jeannie Mok; Group General Counsel, Betty Ivanoff; Chief People & Culture Officer, Tony Weston; and Executive General Manager of Transformation and Regulatory Response, Nick Weeks.