By
Phil
- 6 August 2014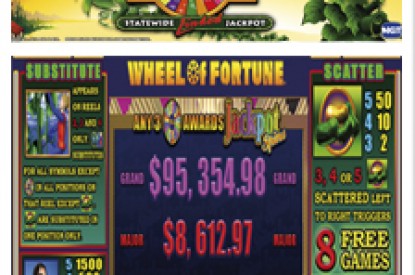 IGT and Maxgaming are set to bring the Megabucks brand to Australia with the largest ever statewide link jackpot and a start-up value of US$250,000.
Megabucks will be display at IGT's and Maxgaming's stand at the forthcoming Australasian Gaming Expo, 12-14 August at Glebe Island.
The Megabucks statewide link, developed with Maxgaming, will be offered to customers in New South Wales and will provide a real differentiator with a jackpot that is almost double what was previously available outside of a casino.
With a roll-out forecasted for September and a target of over 200 machines on the statewide link, Megabucks will have two games on release, Money Beans Deluxe and Shaolin Kung Fu – both based on strong performing IGT games. Additionally, when fully operational, the link is expected to deliver at least one Megabucks winner per month.
Andrew Neagle, IGT's Sales Director for Australia, said: "We've been looking at bringing our iconic Megabucks brand to the Australian market, but it had to be innovative and big. We've worked with the New South Wales Office of Liquor Gaming and Racing (OLGR) to demonstrate the need for something new in the gaming industry, with a prize that is in line with people's increased expectations of a life changing jackpot. And we're pleased to say that last week they agreed." Neagle added, "Initial customer reaction has been very strong, as customers can see the marketing opportunities, especially to new players, and the potential to drive revenues across the gaming floor."